7 December 2018 — National Security Archive
Previously Secret Documents from Soviet and U.S. Files on the 1988 Summit in New York, 30 Years Later
National Security Archive Electronic Briefing Book No. 651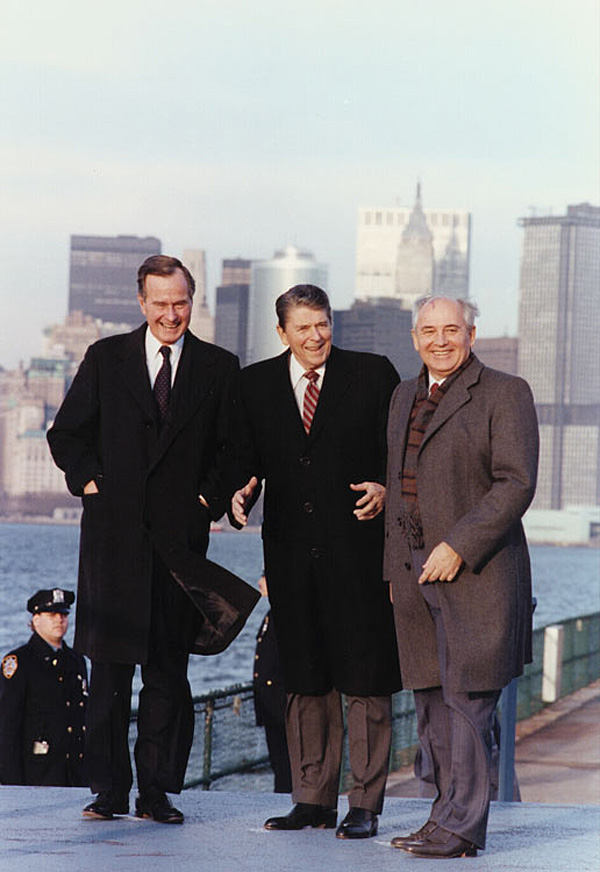 Washington D.C., December 7, 2018 – The U.S. and NATO allies worried about losing control of the public narrative of the Cold War in December 1988 after Soviet leader Mikhail Gorbachev's offer of an arms race in reverse in his famous United Nations speech, according to declassified documents published today by the National Security Archive. Senior Italian officials, for example, complained to U.S. envoy Paul Nitze that the public's sense of a diminishing Soviet threat would undercut their ability to maintain defense spending – even as the Soviet leader was announcing unilateral troop withdrawals from Eastern Europe.
Today's posting marks the 30th anniversary of Gorbachev's groundbreaking U.N. speech. In addition to detailed State Department cables reporting on Nitze's discussions with the Italian prime minister and other top officials, new materials in the compilation describe the U.S. debrief to allies about the Soviet leader's subsequent short summit with President Ronald Reagan and President-elect George H.W. Bush at Governors Island in New York harbor. A declassified discussion with the Pakistani ambassador shows deep suspicion on the part of a senior State Department official about Soviet intentions and reveals that the U.S. had no strategy for Afghanistan beyond lubricating the Soviet withdrawal.
The new documents add to the extensive body of evidence previously published by the Archive, both on the Web in 2008 and in the award-winning book, The Last Superpower Summits: Gorbachev, Reagan, and Bush: Conversations that Ended the Cold War (CEU Press, 2016).
---
THE NATIONAL SECURITY ARCHIVE is an independent non-governmental research institute and library located at The George Washington University in Washington, D.C. The Archive collects and publishes declassified documents acquired through the Freedom of Information Act (FOIA). A tax-exempt public charity, the Archive receives no U.S. government funding; its budget is supported by publication royalties and donations from foundations and individuals.