22 September 2019 — National Security Archive
Controversy Hovers over Possible Nuclear Signal Detected in South Atlantic in 1979; Israeli or South African Origin Suspected by Some Experts – and President Carter
CIA Saw "Probability of a Nuclear Test as 90% Plus," According to Newly Posted Document
Additional Evidence Casts Doubts on White House Science Advisers' Dismissal of Possibility of a Nuclear Test
National Security Archive Electronic Briefing Book No. 686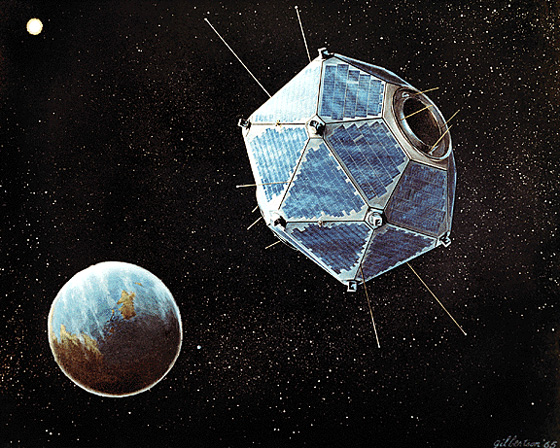 Washington D.C., September 22, 2019 – An unidentified flash on 22 September 1979 in the far South Atlantic had a "90% plus" probability of being a nuclear test, according to a CIA finding from later that year. The document, among others uncovered recently through archival research, adds significant weight to the argument that the flash, detected by a U.S. VELA satellite, was not a natural event, as White House science advisers later insisted.
On the fortieth anniversary of the Vela incident, the National Security Archive supplements its earlier postings with documents recently obtained from the Jimmy Carter Library.
The collection includes new information on scientific intelligence provided by the Arecibo Observatory (Puerto Rico) concerning an ionospheric disturbance on 22 September that corresponded to similar evidence from Soviet nuclear tests in the  early 1960s.
The documents also put an unflattering cast on the methods of White House science experts who discounted the views of the intelligence agencies, eventually agreeing to hear them out only so "we can more safely ignore them later." While chief White House scientist Frank Press argued that the intelligence community had no convincing case, recent scientific studies suggest that the case for a nuclear event interpretation is formidable.
---
THE NATIONAL SECURITY ARCHIVE is an independent non-governmental research institute and library located at The George Washington University in Washington, D.C. The Archive collects and publishes declassified documents acquired through the Freedom of Information Act (FOIA). A tax-exempt public charity, the Archive receives no U.S. government funding; its budget is supported by publication royalties and donations from foundations and individuals.