7 January 2021 — True Publica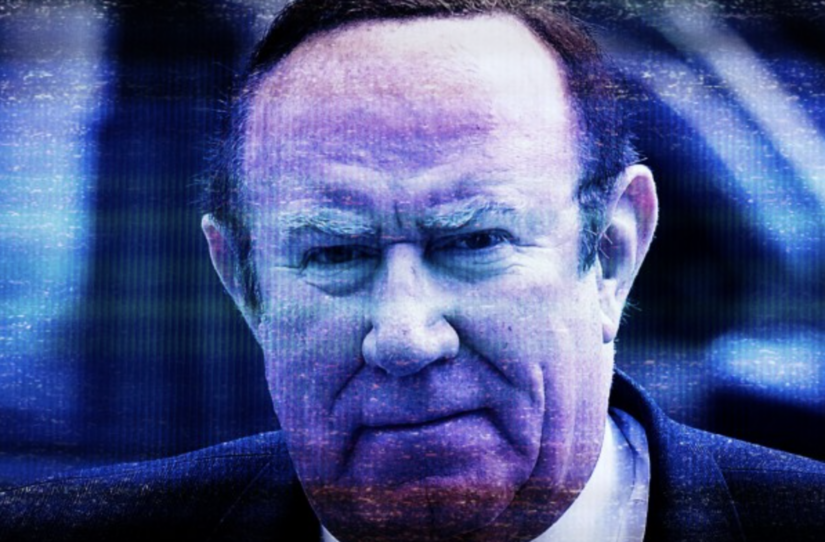 By TruePublica: Benjamin Ward, the Deputy Director for Europe and Central Asia Division at Human Rights Watch recently and very publicly accused Boris Johnson of systematically dismantling the democratic fabric of Britain. The illegal suspension of parliament was cited of course, but so was the gaming of appointments to parliamentary committees that scrutinise government policies. Ward also cites the dramatic increases in executive powers, the use of dictatorial decrees and hugely damaging undermining of the country's independent legal system.
Just in the last 24 hours, we've learned that a former boss of Rishi Sunak, the Goldman Sachs banker and tory donor Richard Sharp is to be the next BBC chairman. This is the type of political interference into the national broadcaster you would expect from countries run by dictators.
Britain is very worryingly and rapidly being turned into an authoritarian state. But don't take my word for it. openDemocracy, Democratic Audit, the Electoral Reform Society and others all say the same – that the government's disdain for parliamentary democracy is self-evident and that democracy is now under serious threat. All of the institutions of a functional democracy are now being openly attacked and undermined. Civil liberties and human rights are high on the list, so is freedom of expression, press freedom and so on.
One of the characteristics of a failing democracy is how propaganda, fake news and disinformation is disseminated. America is a prime example and one only has to look at how democracy has rapidly descended there as we witness Capitol Hill under siege by Trump-supporting extremists this very day.
Britain already has the most right-wing press space in Europe. But now, Britain has decided to go full-on America as bosses of news channel GB News have confirmed two new backers for its 24-hour TV and online service set to launch in the UK in the next few months.
This is a very slippery road – and one that will lead the country into yet more social division and friction. And let's not forget, as TruePublica has been saying for a while now – America is deeply involved.
In the latest funding round for GB News, Dubai-based investment group Legatum and one of the UK's most prominent hedge fund managers, Sir Paul Marshall, have added their names alongside US broadcasting giant Discovery Inc. Legatum was heavily involved in the pro-Brexit campaign. Discovery Inc is one of the biggest political lobbyists in America with 90 per cent of its lobbyists previously holding government jobs.
In the meantime, GB News now has links to US billionaires like John Malone who donated $250,000 to Donald Trump's inauguration in 2017 and is a board director of the right-wing free-market Cato Institute – itself embroiled in Brexit. The channel's new CEO is right-wing mouthpiece Angelos Frangopoulos and will be chaired by former BBC presenter Andrew Neil. GB News will take its inspiration from the likes of Fox News and MSNBC in the US.
Legatum is known for its funding of think tank the Legatum Institute, which launched in 2007, criticised for crossing the line in its charitable status due to its overtly strong political views on Brexit and free-market ideology and links with American right-wing think tanks.
Worthy of note that Sir Paul is the co-founder of hedge fund Marshall Wace and was a big donor to the Vote Leave campaign.
Neil, who will also host a prime-time programme on GB News, said – "We're thrilled to have such a broad range of high-calibre investors who share our belief that many British people are crying out for a news service that is more diverse and more representative of their values and concerns. GB News is a massive undertaking in a fiercely competitive market but we're confident there's an appetite for a fresh approach to news in Britain, Northern Ireland and the Republic of Ireland."
Chief executive officer Angelos Frangopoulos (former CEO Sky News Australia) said GB News was an opportunity to add 'plurality to the UK media sector.'
It is also of note that Discovery Inc, the US-based network, was the first major investor with reports of it investing around £20m. The full amount raised was not revealed but is actually understood to be in the region of £60m.
The channel says it expects to reach 96% of British television households via Freeview, Sky, Virgin Media, YouView and Freesat. It will also have streaming, video-on-demand and audio services.
What this does is take a very right-wing agenda from print media and for the first time in British history takes it to the broadcast media, destroying any notion of impartiality. It also means that public service broadcasting in terms of news has come to an end and the informational war is now being brought directly into your living room – just as it did in America.