11 June 2021 — Craig Murray
Yesterday the House of Commons was debating "safety of journalists". After reams of MP waffle about evil foreigners, the Alba Party was allocated 60 seconds and tried to use it to raise my case.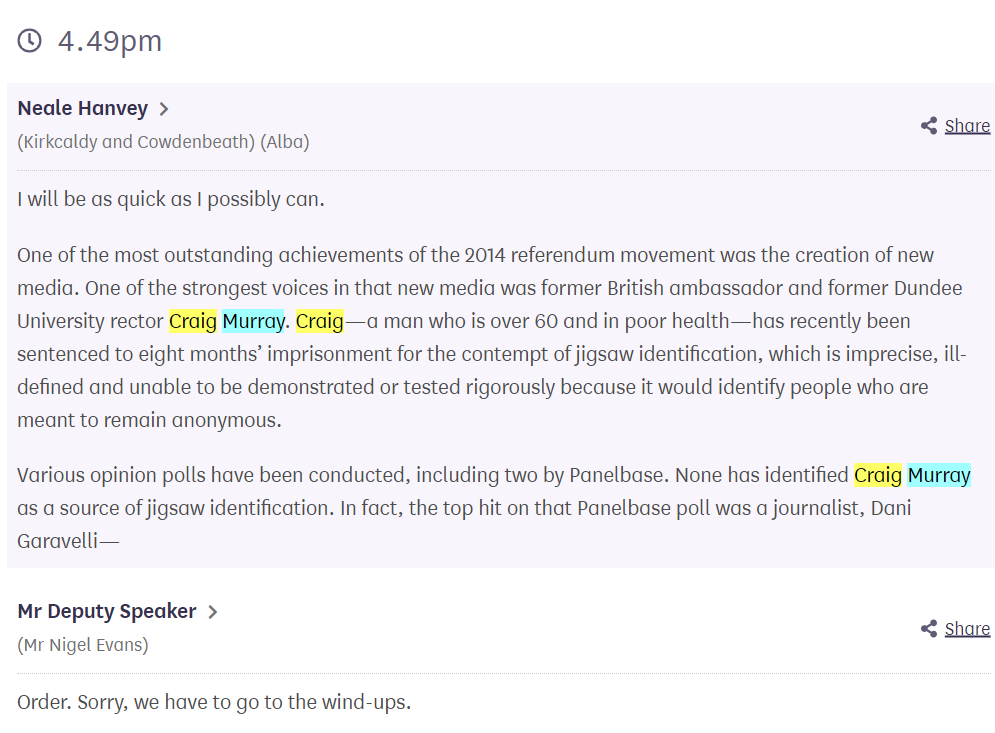 That is a completely unedited extract from Hansard. So much for the "mother of democracies".