22 October 2020 — Novara Media
As education becomes increasingly authoritarian, the battle against racist educational enclosure policies is one the left cannot afford to lose, argues the Institute of Race Relations' Jessica Perera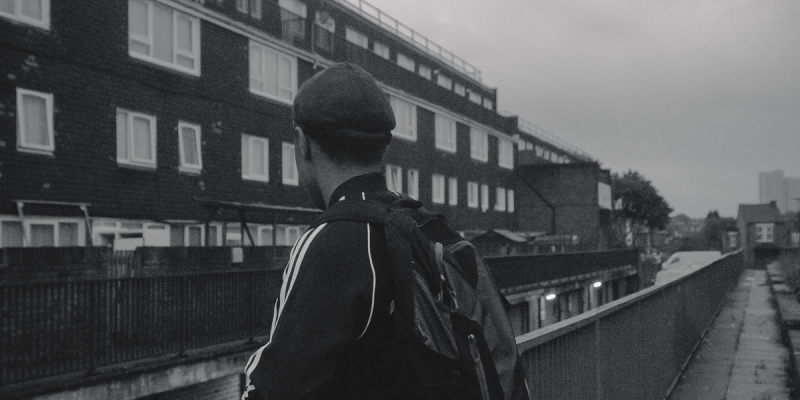 In September 2020, the Department for Education published new guidance on teaching in schools, in which it advised against using external agencies and resources that: 'promote divisive or victim narratives'; including 'publicly state a desire to overthrow capitalism' and 'select and present information to make unsubstantiated accusations against state institutions'. Provoke shock and awe it may, but the right's strategy of rapid cultural dominance has been ascending in education for decades. However, now joining the old guard of the 'New Right' – the bastion of Tory education – is a lobby of black and brown compradors, which views a progressive anti-racist and social justice curriculum, as detrimental to 'black uplift' and promoting a 'victim narrative'.
The Institute of Race Relations, which I work for, has been accused by the right of promoting a 'victim narrative' in its new report 'How Black Working-Class Youth are Excluded and Criminalised in the English School System'. However, The DfE guidance carries deeply concerning clout here as evidence of further 'educational enclosure', a political strategy to blunt the aspirations for racial and social justice within multiracial working-class communities.
The school-to-prison pipeline
There is an emerging public-professional consensus that sees exclusion from school as a direct route to the carceral archipelago. In 2017-18 a staggering 89 per cent of imprisoned 12-18 year-olds had experienced exclusion from school prior to their detention. The vast majority of these were working-class boys. Over half  (51 per cent) of these boys in young offender institutions and 42 per cent of children in secure training centres were from a black or minority ethnic background. (It is worth remembering that the proportion of incarcerated black and other ethnic minority young people is almost four times the proportion of the UK's entire BAME population of 14 per cent.) Given the data, one would find it hard to argue against what is called a 'school-to-prison pipeline'.
Our research shows that the pipeline has been buried underneath an 'educational enclosure' process that stretches back 40 years. This segregates 'disruptive' youth in Pupil Referral Units (PRUs) and Alternative Provision (AP), outside of the mainstream school estate. It is interesting that now so many young people are excluded both temporarily and permanently for being 'disruptive', because the genesis of this policy has its origins in the widespread 'disruption' caused by urban uprisings in 1981. 'Educational enclosure' denotes state policies and practices to blunt the political aspirations for racial and social justice within multiracial working-class communities.
'Know their place'
In 1987, Margaret Thatcher announced, 'we must do something about those inner cities'. In response to working-class insurrection, the Conservative government would launch a reactionary attack on public education by removing progressive forms of multiracial education that had been won by campaigners and strategically implementing an ethnocentric national curriculum. Sorting out inner cities, to paraphrase one civil servant at the time, meant 'educating people once more to know their place'.
The field of education has always been regarded as fertile for governments to sow reactionary ideologies among the working classes. New Labour would similarly use popular rebellion to implement change in the school system. In 2001, several northern towns erupted into what was described by the establishment as 'race riots' between white and Muslim Asian communities. Shortly after, New Labour introduced a national programme to encourage adherence to 'Fundamental British Values' in schools. This strategy was supported by the extensive expansion of the academy project and the development of the PRU system, the former for 'gifted and talented' working-class students and the latter to siphon off those that failed to 'get in line'. The two-tier education system that emerged in this period produced a de facto racial segregation in state schools that endures today. To put it bluntly, 'deserving' and aspirational kids are to be found in the academy sector while 'undeserving' and alienated kids – a large proportion of them black – in the Pupil Referral Units and Alternative Provision sectors.
A Conservative rebranding
In 2011, shortly after the Conservatives came back to power, when disenchanted, aggrieved and alienated youth revolted – under similar circumstances to those of their parents' generation in 1981 – they were not only locked up, but further locked out of mainstream school. So-called bad behaviour was to be rooted out of this 'insolent' and 'ignorant' 'educational underclass' – choice words from former education secretary Michael Gove – that was running riot in inner cities, now home to a burgeoning professional class. Boris Johnson, then London Mayor, wrote to Gove urging him to temporarily remove 'rioters' from mainstream education and send them to PRUs if prison sentences could not be meted out. But Gove already had his sights set on reforming the PRU sector and opening it up to the market. It would be rebranded Alternative Provision and used to educate (read correct) the working classes – black boys and others in receipt of free-school meals and deemed 'disruptive'.
As current prime minister, Johnson has committed to 'expand[ing] "alternative provision" schools for those who have been excluded' in the latest Conservative manifesto. The centre-right Centre for Social Justice recommends converting all local-authority controlled PRUs into private AP schools, through academisation.
We know all too well that subcontracting social responsibilities to the private sector is not the promised universal solution governments claim it is. It just lubricates the flow of private capital and lines the pockets of investors. The prevalence of Alternative Provision will merely normalise exclusion and exacerbate race and class segregation in schools. The proportion of pupils in the educational enclosure system in the capital is almost double the national rate, and it is young boys of black Caribbean heritage that are overrepresented here. It is time the left seriously questioned the very nature of the state education system, because this is the battleground where hearts and minds are won, and we cannot afford to lose this war.
Jessica Perera is an Associate Researcher at the Institute of Race Relations and a DPhil candidate at the University of Oxford.