10 September 2020 — The National Security Archive
New Documents Show Soviet Leader Scrambling to Stay in Sync with Americans, But Ultimately Aiming for Non-Use of Force
Iraqi Invasion of Kuwait 30 Years Ago Posed First Test for Post-Cold War Superpower Cooperation
Soviet transcripts of Gorbachev conversations with Mitterrand, Cheney, Baker, and Saudis published for the first time in English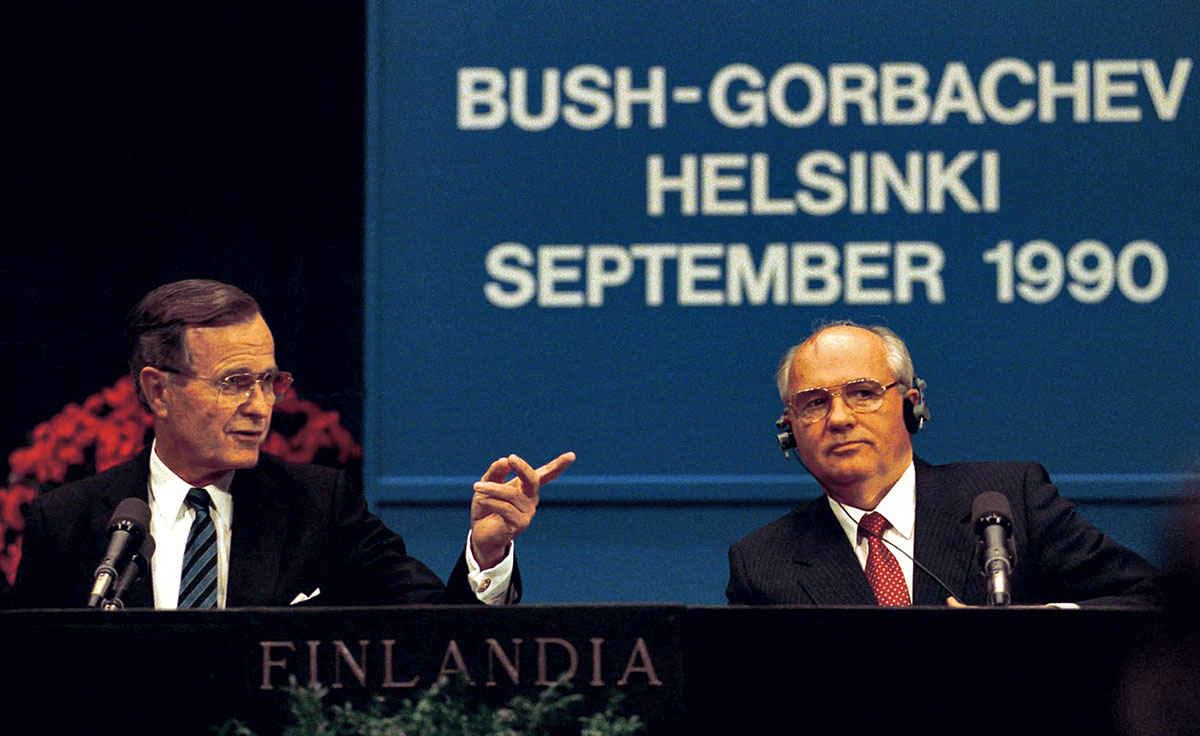 Washington, D.C., September 9, 2020 – Soviet leader Mikhail Gorbachev quickly decided that joint action with the United States was the most important course for the USSR in dealing with Saddam Hussein's invasion of Kuwait 30 years ago, rather than the long-standing Soviet-Iraq alliance, and built what he explicitly called a "partnership" with the U.S. that was key to the international condemnation of Iraq's actions, according to declassified Soviet and American documents published today by the National Security Archive.
The documents, many published in English for the first time, show Gorbachev joining the American denunciations of Saddam's aggression, assuring Secretary of State James Baker and President George H.W. Bush that cooperative U.S.-Soviet action at the United Nations and elsewhere was vital, but gradually over the fall of 1990 emphasizing his principled objections to the use of force in the Gulf, especially as U.S. fundraising came up with $50 billion towards the ultimate war effort and nothing to help the beleaguered Soviet economy.
THE NATIONAL SECURITY ARCHIVE is an independent non-governmental research institute and library located at The George Washington University in Washington, D.C. The Archive collects and publishes declassified documents acquired through the Freedom of Information Act (FOIA). A tax-exempt public charity, the Archive receives no U.S. government funding; its budget is supported by publication royalties and donations from foundations and individuals.