28 February 2021 — Housmans Books
We hope you and yours are keeping well. As last month we are concentrating our energies on our online events programme. All our online events, past and future, are going up on our 
Youtube Channel
, so do subscribe to the channel so as to be notified when new videos are posted. There's lots up there now, ready to watch.
And as ever our online shop is open and we always welcome your orders.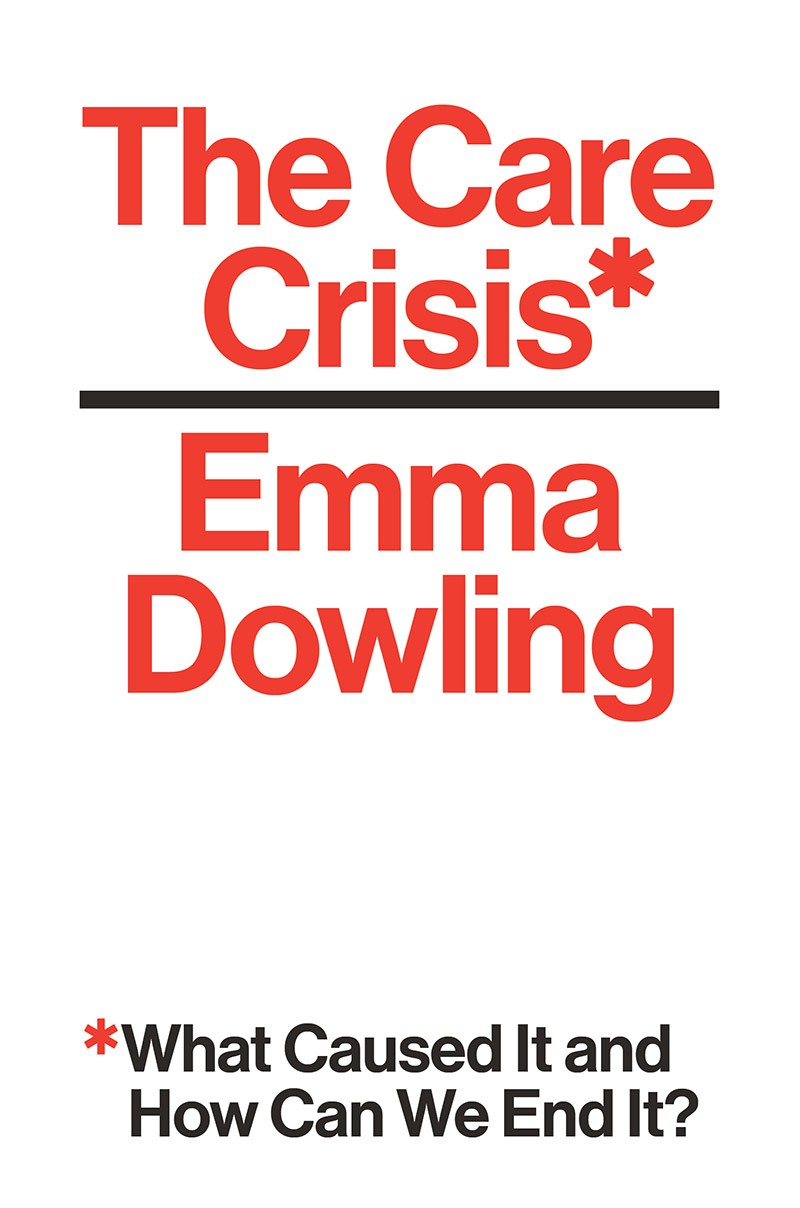 The Care Crisis: Emma Dowling in conversation with Helen Hester
Tuesday March 9 @ 7:00 pm – 8:30 pm
Free – £3
Emma Dowling discusses her new book, The Care Crisis, in which she analyses the multi-faceted nature of care in the modern world, from the mantras of self-care and what they tell us about our anxieties, to the state of the social care system.
Emma and Helen will discuss the continued off-loading of the cost of care onto the shoulders of underpaid and unpaid realms of society, untangling how this off-loading combines with commodification, marketisation and financialisation to produce the mess we are living in.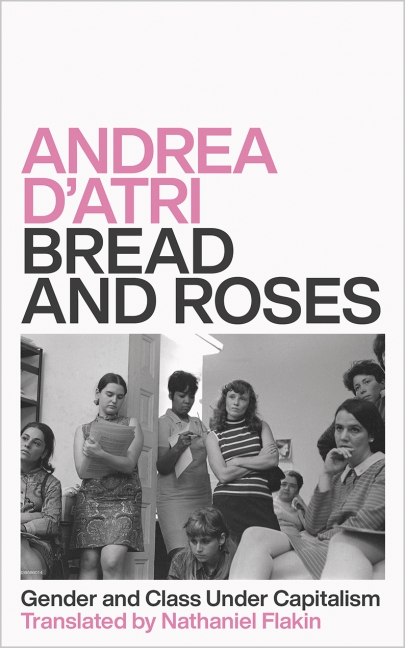 Bread and Roses: Gender and Class Under Capitalism, with Andrea D'Atri
Wednesday March 17  @ 7:00 pm – 8:30 pm
Free – £3
Join us for a passionate journey through the history of feminism. Using the concrete struggles of women, Andrea traces the history of the women's and workers' movement from the French Revolution to queer theory. She analyses the divergent paths feminists have woven for their liberation from oppression and uncovers where they have hit dead ends.
With the global working class made up of a disproportionate number of women, women are central in leading the charge for the next revolution and laying down blueprints for an alternative future. D'Atri makes a fiery plea for dismantling capitalist patriarchy.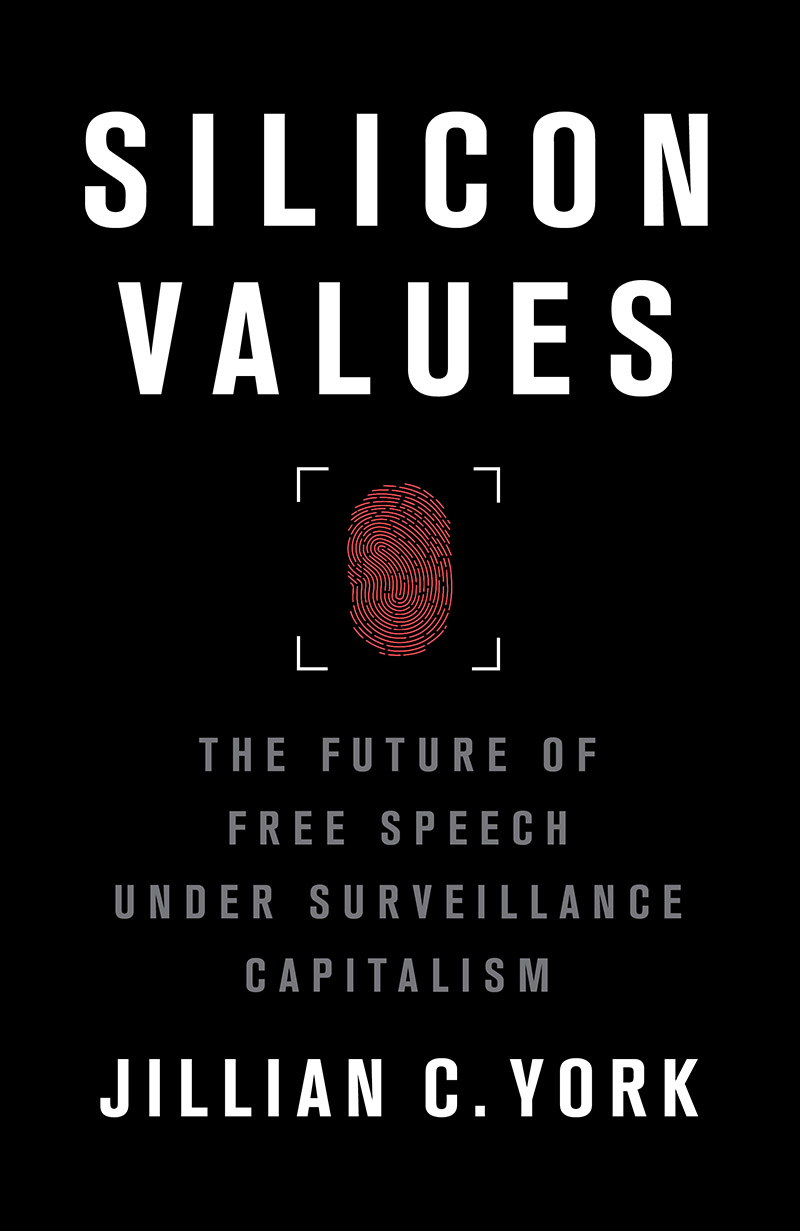 Silicon Values: The Future of Free Speech under Surveillance Capitalism, with Jillian C. Yorke
Wednesday March 24 @ 7:00 pm – 8:30 pm
Free – £3
How do Google, Facebook and Amazon threaten our democracy? What is the impact of surveillance capitalism on our right to free speech?
Join leading campaginer Jillian C. Yorke for an exploration of how corporations and platforms exercise more control over our ability to access information and share knowledge than any state. Jillian will show how big corporations have become unaccountable censors, and the devastating impact this has had on those who have been censored.
We will discuss how our rights have become increasingly undermined by the major corporations' desire to harvest our personal data and turn it into profit. Jillian will also look at how governments have used the same technology to monitor citizens and threatened our ability to communicate.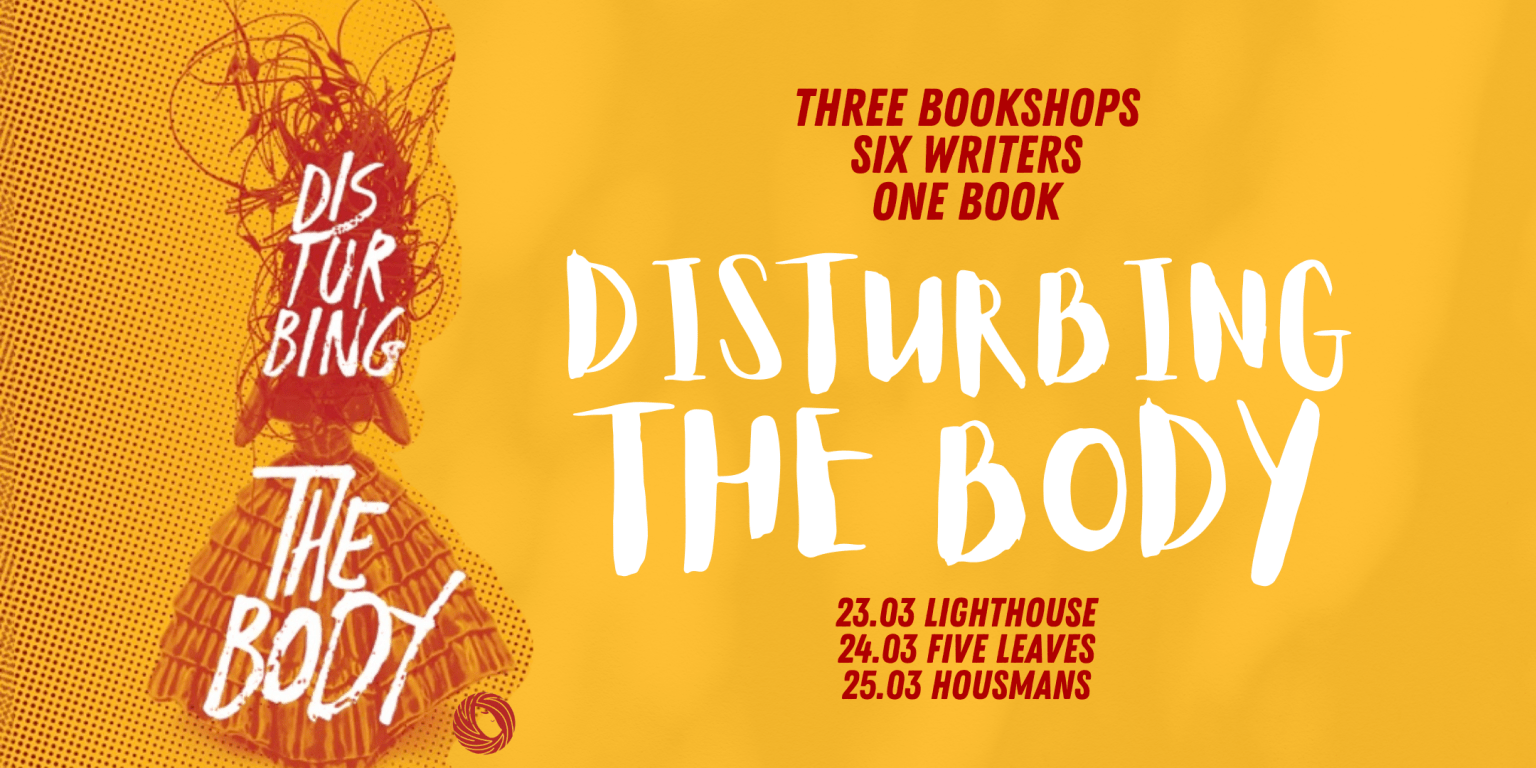 Disturbing The Body
with Abi Hynes and Irenosen Okojie
Thursday March 25 @ 7:00 pm – 8:30 pm
Free – £3
Disturbing The Body Body will launch across three nights, with Lighthouse, Five Leaves and Housmans bookshops each hosting a new pairing of writers.
The ambitious three-part launch reflects the creativity and character of radical bookshops and the scope of this phenomenal anthology. Taking readers on a bookish journey the length of the country, it exemplifies the ways indies have rallied for each other and for independent presses during the pandemic.
The three-part launch picks out common threads from the book to give you the following:
23rd March with Lighthouse (Edinburgh): Chikọdili Emelumadu and Verity Holloway focus on using genre (horror) to explore women's bodily experiences. Tickets for this event here.
24th with Five Leaves (Nottingham): Louise Kenward & Laura Elliott, on storytelling that explores health, medicine and disability
25th Housmans (London): Irenosen Okojie and Abi Hynes draw on their stories, which are quite uncanny with an element of the fantastical, to explore feminism and body politics.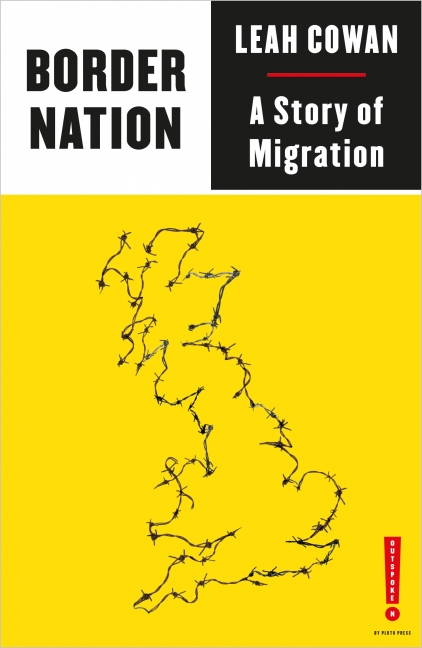 Border Nation: A Story of Migration, with Leah Cowan in conversation with Kelsey Mohamed
Wednesday March 31 @ 7:00 pm – 8:30 pm
Free – £3
Borders are more than geographical lines – they impact all our lives, whether it's the inhumanity of deportations, or a rise in racist attacks in the wake of the EU referendum. Border Nation shows how oppressive borders must be resisted.
Activist and author Leah Cowan joins us at this Housmans online event to explore the themes of Border Nation, her new publication for Pluto Press's Outspoken series. Leah will be in conversation with Kelsey Mohamed from Cradle Community.
They will discuss the multiple issues around migration, exploring its colonial origins and laying bare the web of media myths that vilify migrants. They will also delve into the murky waters of corporate profiteering from borders by companies like G4S and the ramping up of everyday borders through legislation.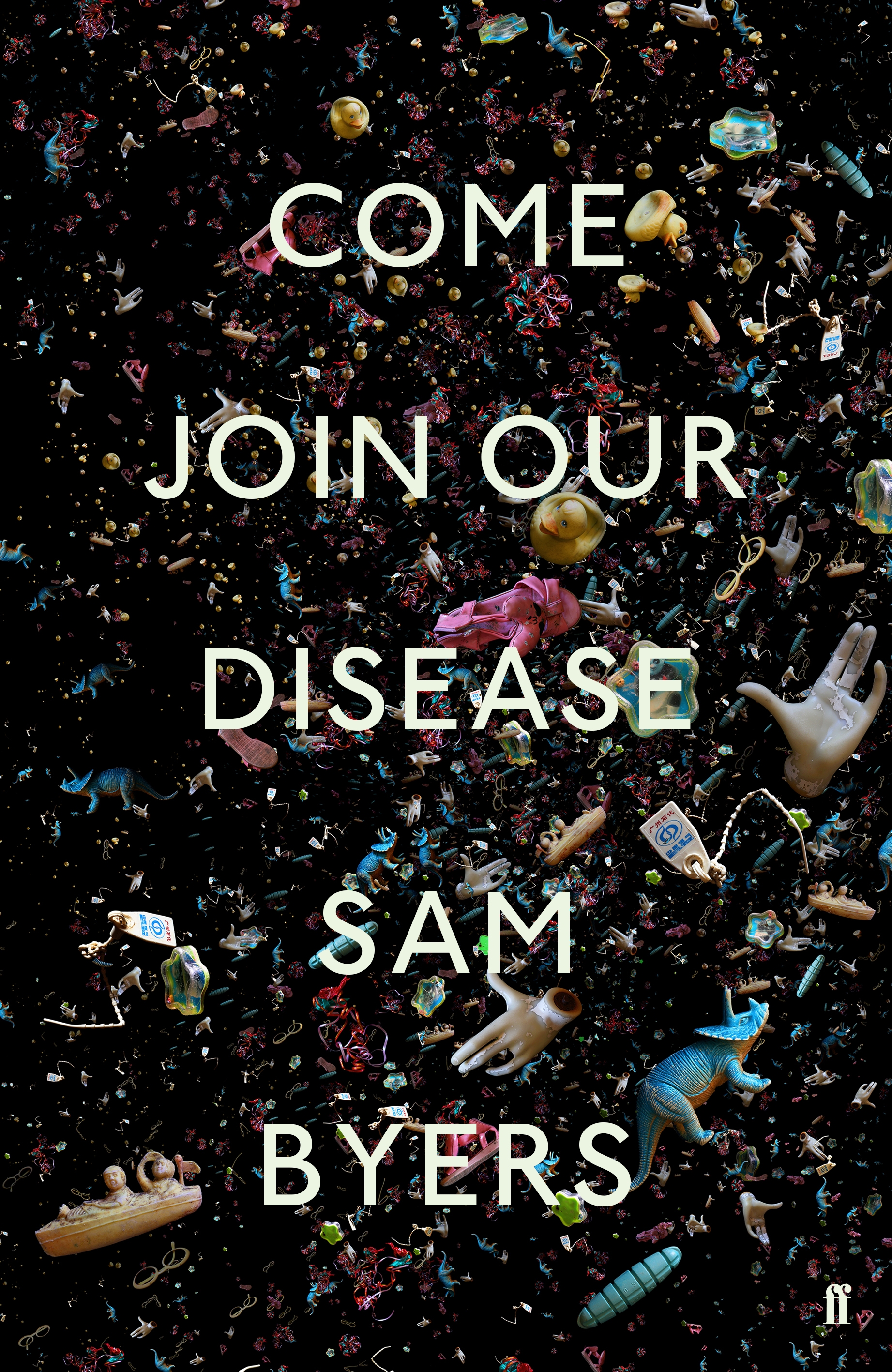 Come Join Our Disease: Sam Byers in conversation with Juliet Jacques
Wednesday April 7 @ 7:00 pm – 8:30 pm
Free – £3
We are very pleased to announce Sam Byers will be joining Juliet Jacques at this Housmans online event to discuss Sam's latest novel, Come join Our Disease (published March 18, Faber).
This darkly comic story follows Maya, a homeless radical who's given an opportunity to re-enter society through raising a tech-company's philanthropic profile. Marred by the oppressive standards of image and 'perfection', Maya -through obscene images and a revolution of sickness-  aims to liberate herself and others from society's grip.  It's a tale of resistance, rebellion and questions what it means to protest against the norm.
Even more relevant to the past year in particular, Come Join Our Disease crucially covers a humane view on loneliness and isolation, the forces of hostility between people and how sickness can be used as a vehicle to examine these and speak to rebellion.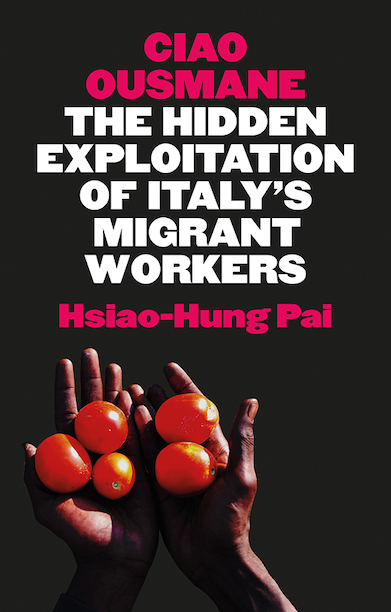 Ciao Ousmane: The Hidden Exploitation of Italy's Migrant Workers,
with Hsiao-Hung Pai and Liz Fekete
Wednesday April 28 @ 7:00 pm – 8:30 pm
Free – £3
Italy's migrant workers are the dehumanised Other—the people hidden behind foods and goods branded 'Made in Italy'. Ciao Ousmane is the story of this subordinated class. In 2013 Ousmane Diallo, a 26-year-old Senegalese olive harvester, lost his life when a gas canister exploded in a Sicilian field. Neither the events of Ousmane's life nor his tragic death are uncommon.
Author and journalist Hsiao-Hung Pai and Liz Fekete, director of the Institute of Race Relations, will be online at Housmans to discuss Hsiao-Hung's new book Ciao Ousmane: The Hidden Exploitation of Italy's Migrant Workers, a searing exposé of the netherworld of exploited migrant labour that holds Europe aloft.
Having fled home countries devastated by colonialism and global capitalism, those who survive the journey across the Mediterranean find themselves systematically segregated and exploited. They have been subject to anti-migrant policies over decades, from administrations across the political spectrum.
Through the lives and stories of Italy's migrant workers, Hsiao-Hung Pai exposes the open secret of how state and society create 'necessary outcasts'. This is a bitter, frank and moving tale of racial capitalism, against which workers constantly find new ways to organise and fight back.
Work, Worth + Capitalism:
a Black Women's Reading Group + Discussion
It's March, which is the start of spring and new beginnings. What better way to start anew than by looking at work, worth and capitalism, and exploring alternative paths to liberation. To help us to (re)imagine this future, we have invited Nonhlanhla Makuyana, co-founder of Decolonising Economics to this month's reading group; and together we will be drawing on the works and legacies of Black feminist writers, and asking the question:
In what ways, as Black women, femmes and non-binary people, is our work and worth defined under capitalism?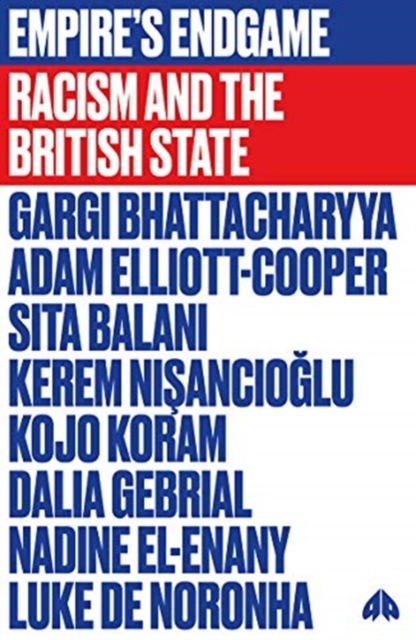 Empire's Endgame : Racism and the British State
Pluto Press, £16.99
In Empire's Endgame, eight leading scholars make a powerful intervention in debates around racial capitalism and political crisis in Britain. The collection offers both an original perspective on race, media, the state and criminalisation, and a political vision that includes rather than expels in the face of crisis.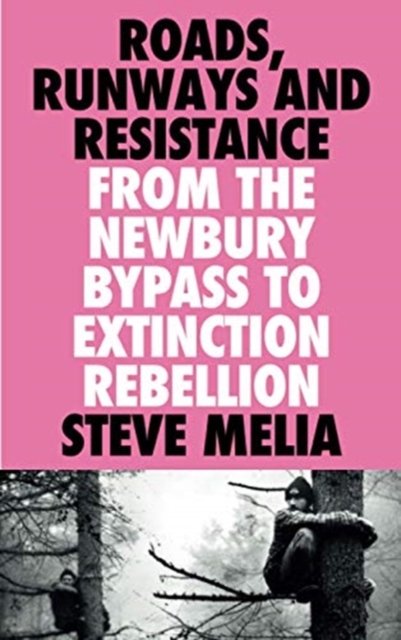 Roads, Runways and Resistance : From the Newbury Bypass to Extinction Rebellion
by Steve Melia
Pluto Press, £16.99
This is the inside story of the thirty tumultuous years of activism. Roads, Runways and Resistance draws on over 50 interviews with government ministers, advisors and protestors – many of whom, including 'Swampy', speak here for the first time about the events they describe.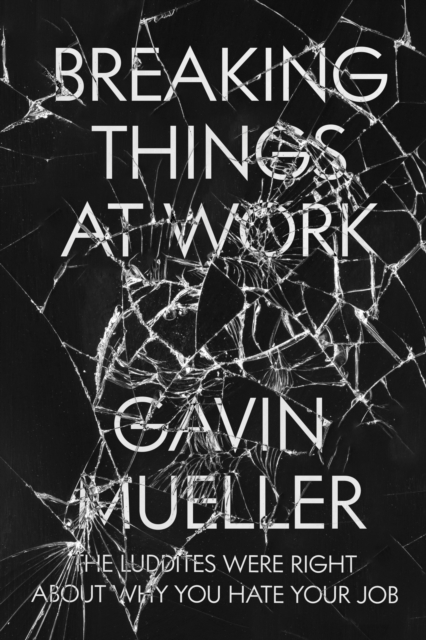 Breaking Things at Work : The Luddites Are Right About Why You Hate Your Job
by Gavin Mueller
Verso, £9.99
Breaking Things at Work is an innovative rethinking of labour and machines, leaping from textile mills to algorithms, from existentially threatened knife cutters of rural Germany to surveillance-evading truckers driving across the continental United States. Mueller argues that the future stability and empowerment of working-class movements will depend on subverting these technologies and preventing their spread wherever possible.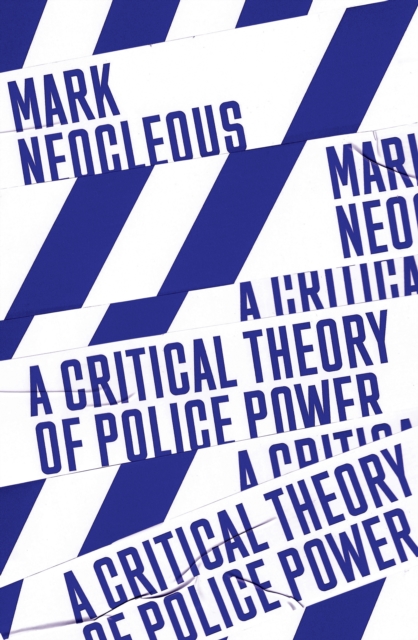 A Critical Theory of Police Power : The Fabrication of the Social Order
by Mark Neocleous,
Verso, £16.99
The ubiquitous nature and political attraction of the concept of order has to be understood in conjunction with the idea of police. Since its first publication, this book has been one of the most powerful and wide-ranging critiques of the police power. Neocleous argues for an expanded concept of police, able to account for the range of institutions through which policing takes place.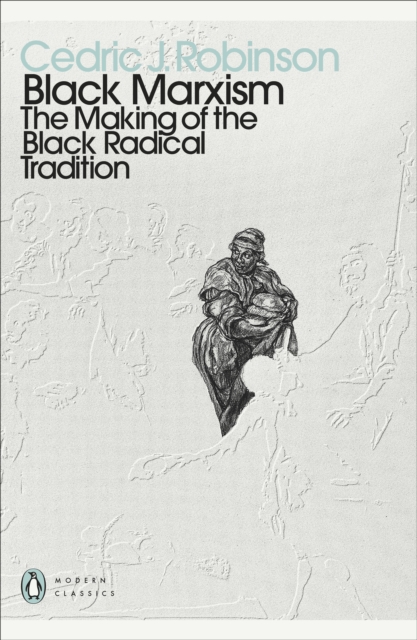 Black Marxism : The Making of the Black Radical Tradition by Cedric J. Robinson,
Penguin Classics, £12.99
Tracing the emergence of European radicalism, the history of Black African resistance and the influence of these on such key thinkers as W. E. B. Du Bois, C. L. R. James and Richard Wright, Black Marxism reclaims the story of a movement.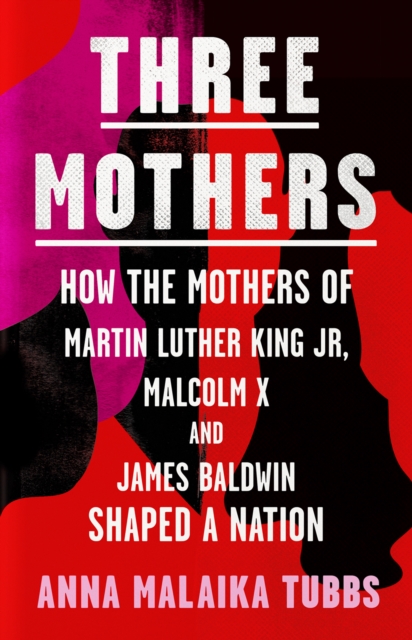 Three Mothers : How the Mothers of Martin Luther King Jr, Malcolm X and James Baldwin Shaped a Nation
by Anna Malaika Tubbs
William Collins, £18.99
In her groundbreaking and essential debut Three Mothers, Anna Malaika Tubbs celebrates Black motherhood by telling the story of the three women who raised and shaped some of America's most pivotal heroes.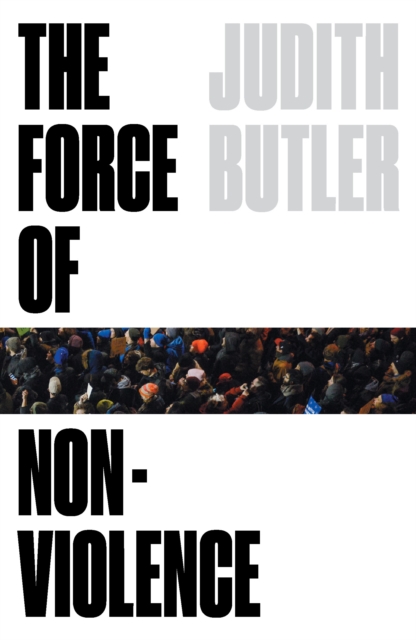 NEW IN PAPERBACK
The Force of Nonviolence
by Judith Butler
Verso , £9.99
Judith Butler's new book shows how an ethic of nonviolence must be connected to a broader political struggle for social equality. Further, it argues that nonviolence is often misunderstood as a passive practice that emanates from a calm region of the soul, or as an individualist ethical relation to existing forms of power. But, in fact, nonviolence is an ethical position found in the midst of the political field.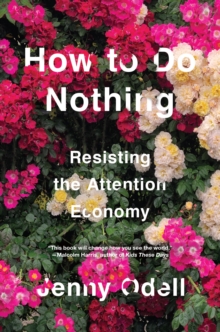 NEW IN PAPERBACK
How To Do Nothing : Resisting the Attention Economy by Jenny Odell
Melville House, £12.99
In a world where our value is determined by our 24/7 data productivity . . . doing nothing may be our most important form of resistance. So argues artist and critic Jenny Odell in this field guide to doing nothing (at least as capitalism defines it). Odell sees our attention as the most precious—and overdrawn—resource we have.Far from the simple anti-technology screed, or the back-to-nature meditation we read so often, How to do Nothing is an action plan for thinking outside of capitalist narratives of efficiency and techno-determinism.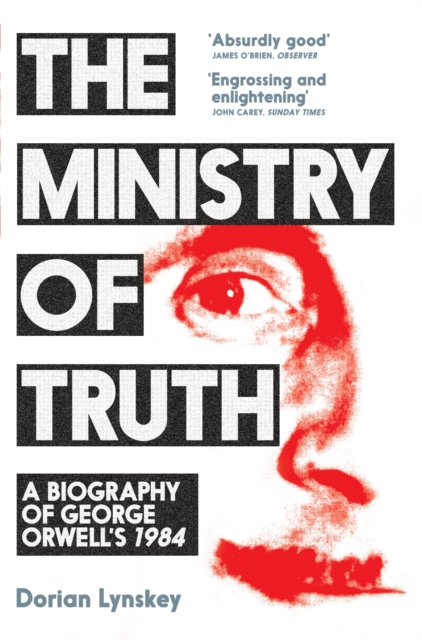 NEW IN PAPERBACK
The Ministry of Truth : A Biography of George Orwell's 1984 by Dorian Lynskey
Picador, £9.99
Dorian Lynskey investigates the influences that came together in the writing of 1984 from Orwell's experiences in the Spanish Civil War and in wartime London to his fascination with utopian and dystopian fiction. Lynskey explores the phenomenon the novel became when it was first published in 1949 and the changing ways in which it has been read over the decades since, revealing how history can inform fiction and how fiction can influence history.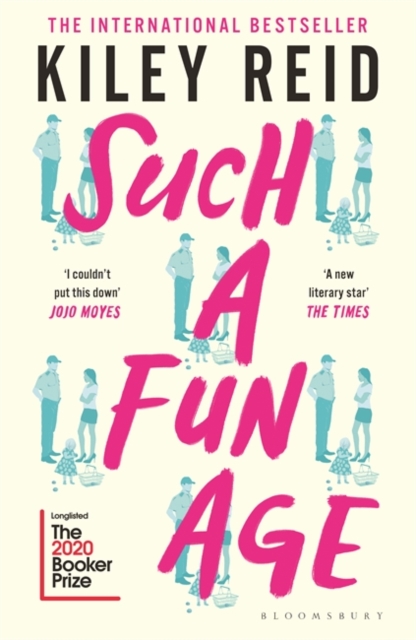 NEW IN PAPERBACK
Such a Fun Age by Kiley Reid
Bloomsbury, £8.99
When Emira is apprehended at a supermarket for 'kidnapping' the white child she's actually babysitting, it sets off an explosive chain of events. Her employer Alix, a feminist blogger with the best of intentions, resolves to make things right. But Emira herself is aimless, broke and wary of Alix's desire to help.
When a surprising connection emerges between the two women, it sends them on a crash course that will upend everything they think they know – about themselves, each other, and the messy dynamics of privilege
Longlisted for the 2020 Booker Prize