2 May 2019 — National Security Archive
U.S. Intelligence:  Dimona Plutonium = "One or Two Weapons Per Year"
Secret Clash Between Kennedy and Two Israeli Prime Ministers
National Security Archive Electronic Briefing Book No. 671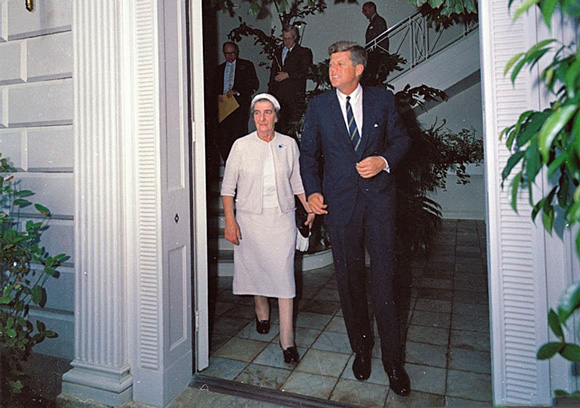 Washington D.C., May 2, 2019 – Declassified documents published today by the National Security Archive illuminate President John F. Kennedy's secret preoccupation with the Israeli nuclear program during 1963.  Possibly more determined to check nuclear proliferation than any other U.S. president, Kennedy wanted U.S. experts to inspect Israel's nuclear reactor site at Dimona to ensure that it was not being used for a weapons program.  Through secret correspondence with Israeli Prime Minister David Ben-Gurion and his successor Levi Eshkol Kennedy applied unprecedented pressure, informing both prime ministers that the U.S.'s "commitment to and support of Israel "could be "seriously jeopardized" if it could not obtain "reliable information" about the Dimona reactor and Israel's nuclear intentions.
Surprised by the U.S.'s firm demands, Eshkol deliberated for seven weeks before he reluctantly assented. Kennedy did not live to see the inspection that took place in January 1964, but his demands on Israeli prime ministers initiated the inspection visits that continued through the 1960s, although they were not enough to deter Israel from getting the bomb.
The National Security Archive obtained the documents through declassification requests and research at the U.S. National Archives
---
THE NATIONAL SECURITY ARCHIVE is an independent non-governmental research institute and library located at The George Washington University in Washington, D.C. The Archive collects and publishes declassified documents acquired through the Freedom of Information Act (FOIA). A tax-exempt public charity, the Archive receives no U.S. government funding; its budget is supported by publication royalties and donations from foundations and individuals.