18 June 2020 — Corporate Watch
In this newsletter: #CoronaCapitalism: Commodified death; Jim Ratcliffe; Blame capitalism; Corona and prisons; Reading list updated
"You despicable beasts": Dignity Funerals and commodified death in the spotlight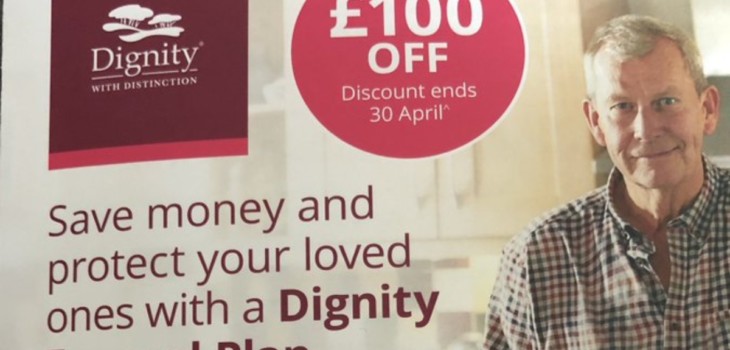 In late March 2020, Dignity Plc were on the wrong end of a string of angry messages from members of the public who had received advertising leaflets through their letterboxes. The leaflets read "Save money and protect your loved ones with a Dignity Funeral Plan". At the very top of the page a brightly coloured offer boasted a "£100 off Discount ends 30 April".
As the world continues to make sense of the Covid-19 crisis, it has brought attention to a whole range of commodity networks, supply chains, and labour processes that usually go unseen or are taken-for-granted. We are often better able to see how things work when they stop working. Or, in the case of Dignity's mistimed marketing, when business as usual is out of tune with the mood music of the day.
Click here to read our new profile of Dignity Plc, the UK's biggest funeral profiteer:
https://corporatewatch.org/you-despicable-beasts-dignity-funerals-and-commodified-death-in-the-spotlight/
Jim Ratcliffe: billionaire boss of INEOS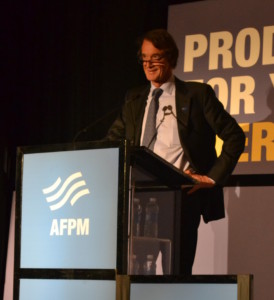 As the gravity of the Corona crisis became apparent, perhaps anticipating outrage over societal inequality and greater scrutiny of their enormous wealth, many billionaires have been keen to show they are doing their part. Jim Ratcliffe is no exception, using his chemical giant Ineos to set up several hand sanitiser factories in Europe and the US. However, the recent slump in oil prices has hit his part-owned refinery venture, Petroineos, particularly hard.
Now Ratcliffe, notorious for his tax evasion (see below), is seeking an emergency loan of hundreds of millions to rescue it. He has also been criticised for exploiting the government's furlough scheme for staff at his co-owned The Pig hotel chain. The world's wealthiest will be watching closely as Corona's impact on markets, economies and capitalism unfolds. Perhaps increasingly uncomfortably as the call for 'no more billionaires' resounds louder than ever.
Earlier this year, in what seems like a different era, Corporate Watch produced a profile on Ratcliffe as part of the European Network of Corporate Observatories' 'Know your Billionaires!' project: shedding light on Europe's richest, how they built their wealth and how they use it.
Click here to read it in full: https://corporatewatch.org/jim-ratcliffe-billionaire-boss-of-ineos/
Six ways capitalism spreads the crisis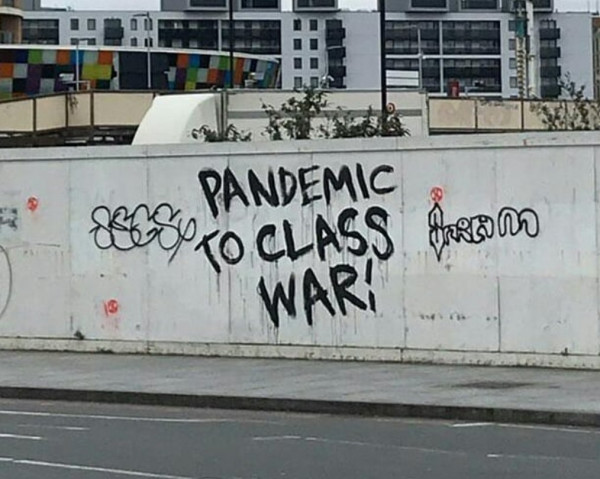 Are people sunbathing in parks the real villains of the corona crisis? What about the corporations pushing industrial agriculture, Big Pharma companies locking up drug research, or the investment funds draining health services? What about the bosses refusing their workers paid leave, media barons spreading fear for ad-clicks, or governments using a pandemic as cover for power grabs?
Written in early April, this article looks at a few ways the economic system we call capitalism has been fundamental in spreading the virus – and in fostering a wider crisis of panic, repression, and looming poverty. It is by no means a complete list.
Click here to read it: https://corporatewatch.org/coronacapitalism-six-ways-capitalism-spreads-the-crisis/
Riots, resistance and releases – the Coronavirus and the prison industrial complex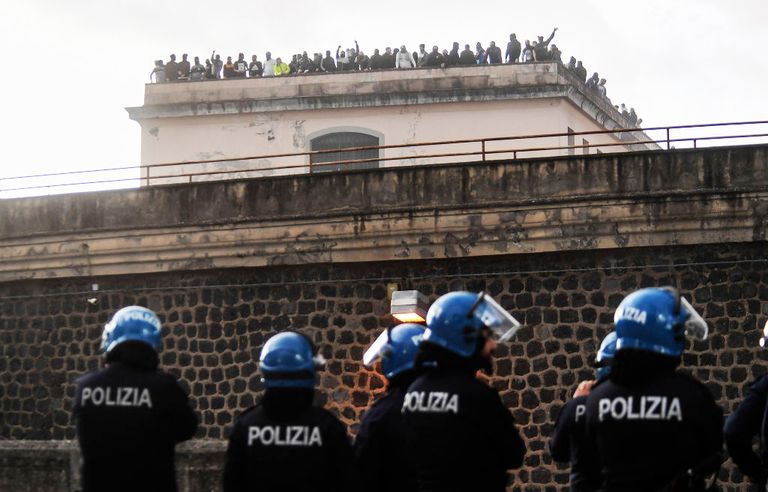 The Corona virus has created huge ruptures in the prison industrial complex, leading to the first instances of major corona-related social unrest and urgent calls for prisoner solidarity and prison abolition. Tens of thousands of prisoners have been released worldwide to mitigate the effects of the virus while those still confined experience deteriorating conditions and are exposed to ever greater risk of death. States continue to exploit prisoner labour to make masks and other items to sell during the pandemic, while prison riots and breakouts have erupted across the world.
Click here to read our overview of prisons and the crisis, written in early April: https://corporatewatch.org/coronacapitalismprison/
Corona Capitalism reading list
And we have been updating our corona capitalism reading list page, with articles on the technology based Pandemic Shock Doctrine, profiteering mining multinationals, emancipatory mutual aid and much more.
Click here to check it out: https://corporatewatch.org/understanding-coronacapitalism/
Corporate Watch c/o Freedom Press, Angel Alley, 84b Whitechapel High Street, London, E1 7QX