2 October 2018 — National Security Archive
Clinton Presidential Library Releases Memcons and Telcons of the 1990s
"We'll build the partnership on the basis of our friendship, yours and mine, and we'll do so for the sake of world peace"
"I understand your point Bill, and I will act as you suggest I should, especially since this is part of past practice established between you and me, and it has never failed us in the past" (Yeltsin to Clinton, September 12, 1998)
National Security Archive Electronic Briefing Book No. 640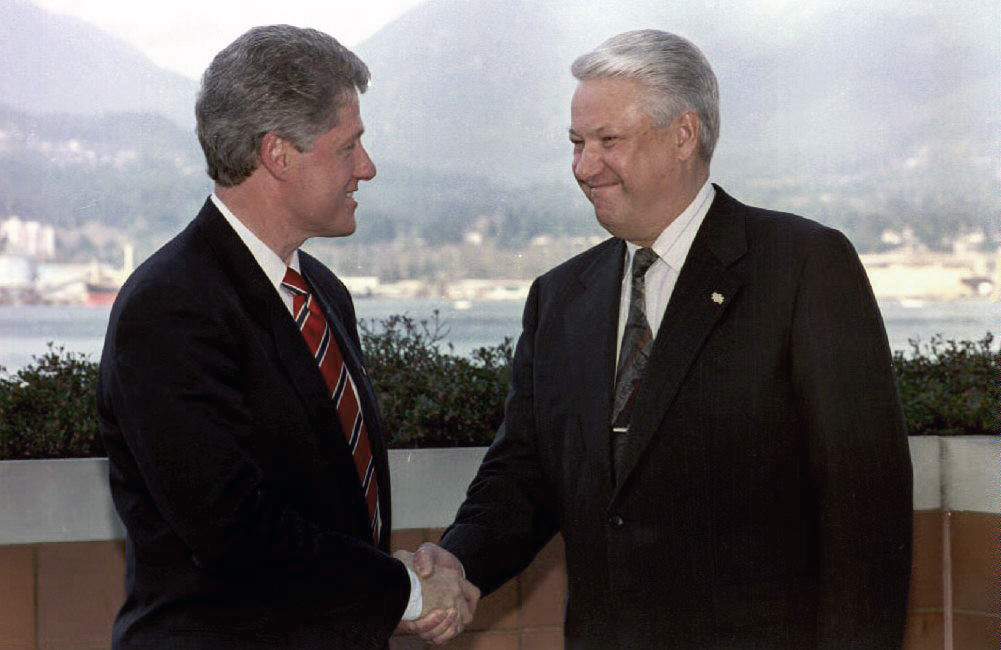 Washington, D.C., October 1, 2018 – President Bill Clinton saw Russian leader Boris Yeltsin as indispensable for promoting American interests following the collapse of the Soviet Union, often prompting him to take controversial steps to ensure Yeltsin's political survival, according to top-level memoranda of conversation just released from the Clinton presidential library.
Clinton believed backing Yeltsin personally was necessary to ensure Russian stability and market reform, which he privileged over the development of democracy in the former Soviet republic, a careful reading of the presidential memcons shows. These priorities led to the U.S. tolerating election irregularities, and doing little to oppose Yeltsin as he empowered oligarchs and installed Vladimir Putin as his successor, among other consequences.
The new records confirm the Bill-Boris camaraderie was genuine but also masked a complex relationship and ultimately an uneven partnership that reflected the diametrically opposite political and economic trajectories of their two nations in the 1990s.
---
THE NATIONAL SECURITY ARCHIVE is an independent non-governmental research institute and library located at The George Washington University in Washington, D.C. The Archive collects and publishes declassified documents acquired through the Freedom of Information Act (FOIA). A tax-exempt public charity, the Archive receives no U.S. government funding; its budget is supported by publication royalties and donations from foundations and individuals.