24 March 2021 — We Move

EU leaders are planning to sign-off on a death sentence for nature. They're in final talks on a big agriculture package that would fund factory farms for years to come. We can still stop it.
Hi William, 
This week EU leaders are rushing to close an agriculture deal that is bad news for small farmers, the birds and bees, and our health. It's called the Common Agricultural Policy. It could fund mass-scale factory farms for years to come.
And there is one person who can stop it — European Commission President Ursula von der Leyen. Even at this late stage, she has the power to stop the deal that was set up before she became president. 
Over 150,000 of us have signed a petition asking her to do just that – withdraw this CAP. In its place, we're asking for a better way of doing agriculture. One that's green, healthy, and fair.
And today, to up the pressure on President von der Leyen ahead of this important meeting, we're broadcasting a powerful video, funded by WeMove Europe members, all over social media about the dangers of CAP.
If thousands of us share it, we could double our impact instantly. And everywhere President von der Leyen looks on social media today,she'll see one message: #Withdraw this CAP now.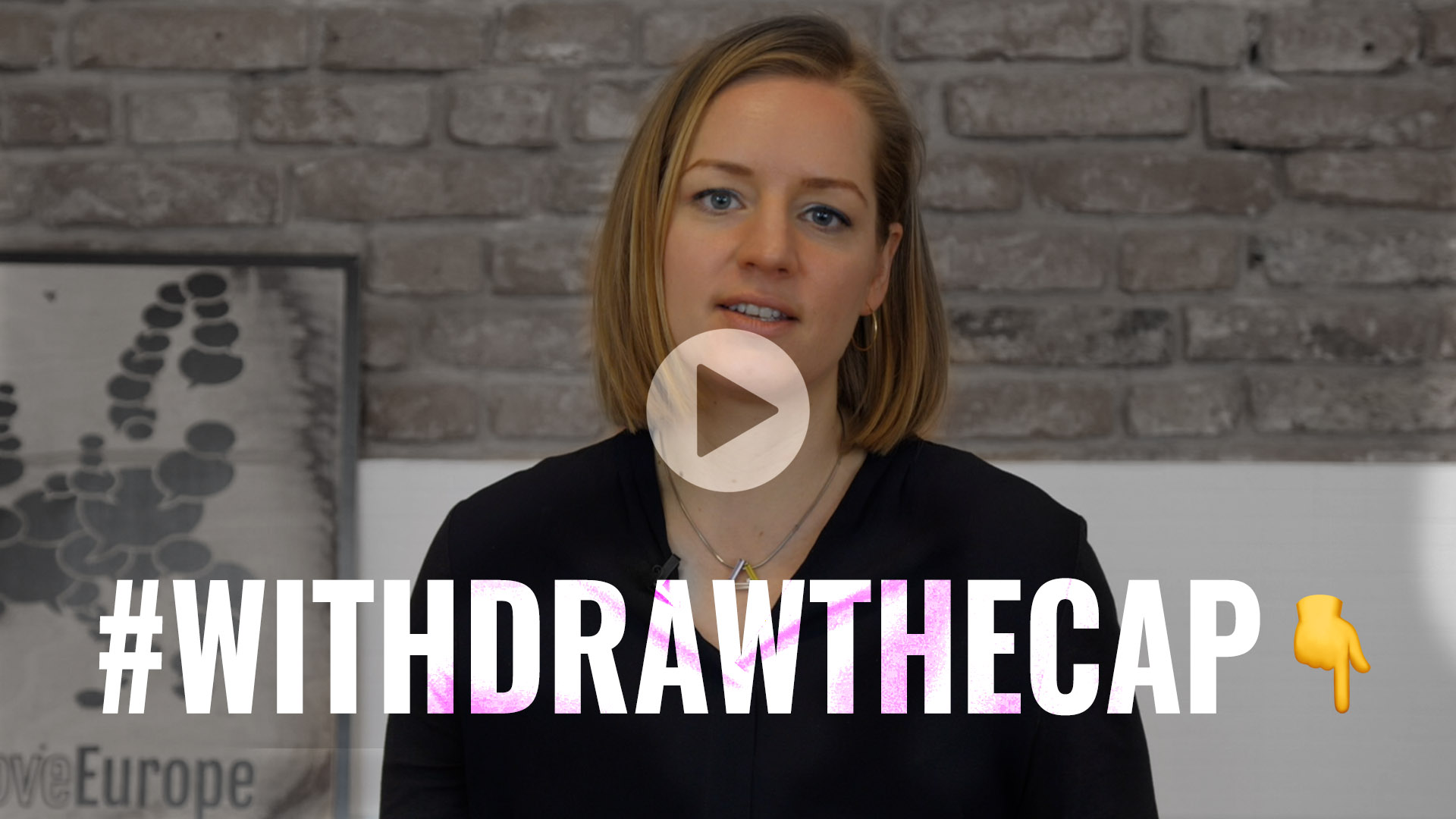 Don't have social media? You can still watch the video on Twitter and Facebook without logging in!
Not on social media? Share by forwarding this email to your friends!
The current farming policy has had disastrous effects on small farmers, nature, and the climate. And too few people know about it. Butagribusiness knows exactly what's at stake. So they've gone into overdrive lobbying to get this through. 
Even at this final stage of negotiations, Commission president Von der Leyen has the power to propose an alternative sustainable and greener package. It will take a massive, joint effort from all of us. We have strong partners from youth climate activists to BirdLife Europe. Together we can put pressure on the Commission to stop the CAP.
It takes less than a minute for you to share this video. You could even write a short, personal message about why you don't want the CAP.
With hope, 
David (London), Annemarie (Berlin), and the entire WeMove team
PS: Together with young activists we have also organised a small protest action demanding leaders to #WithdrawTheCAP, in front of the European Commission in Brussels this Wednesday. We have done everything to make this safe and the protest is strictly in line with social distancing rules. Billions of Euros will be invested, we simply can't let this opportunity to demand healthy agriculture for Europeans slip away.