21 July 2020 — The National Security Archive
Germans and Italians Did Not Seek Formal Agreement to U.S. Nuclear Weapons Storage on Their Territory 
Declassified Records Reflect Debates over Nuclear Weapons Stockpile, Use Decisions, and Independent Nuclear Capabilities
New Document Shows French Concern that U.S. Might Not Use Nuclear Weapons in a Crisis
Nukes in Europe Peaked in 1960s at 8,000; over 100 Remain Today, and Are Still Controversial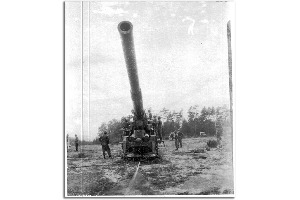 Washington D.C., July 21, 2020 –  Recent debates over U.S. nuclear weapons in Western Europe make it worth looking at how those forces got there in the first place. In the 1950s, when fear of Soviet military power was at its height, NATO allies like West Germany and Italy were remarkably compliant to U.S. wishes regarding the storage of nuclear armaments on their soil – and ultimately their potential use in a European war – according to newly released State Department and Defense Department records posted today by the nongovernmental National Security Archive.  The governments in Bonn and Rome made no objections when Washington came calling and did not even pose questions about when or how the weapons might be used.
Other governments, notably France, did raise concerns but sometimes very different ones.  In one important new document reporting on a sensitive North Atlantic Council meeting from October 1960, the Greeks wondered whether the Americans would consult with their allies before resorting to nuclear war, while the French, who wanted their own force de frappe, told the group their worry was Washington might not use their weapons at all in a crisis.
Today's posting provides a significant window into the delicate issues surrounding the creation and management of the nuclear stockpile in Europe.  Much about this topic is still classified.  Along with allied perspectives, the documents describe inter-agency disputes between State and Defense over issues such as whether to grant certain allies custody over the weapons.
President Dwight Eisenhower did not oppose sharing possession of nuclear capabilities – in order to strengthen NATO and reduce dependence on the U.S. – but he also insisted that the U.S. should have full freedom to deploy its arsenal at will.  Current public debates in Europe show that the stationing of nuclear weapons is still highly controversial, even though the number of U.S. bombs on the continent has dropped from more than 8,000 to between 100-150 since the end of the Cold War.
THE NATIONAL SECURITY ARCHIVE is an independent non-governmental research institute and library located at The George Washington University in Washington, D.C. The Archive collects and publishes declassified documents acquired through the Freedom of Information Act (FOIA). A tax-exempt public charity, the Archive receives no U.S. government funding; its budget is supported by publication royalties and donations from foundations and individuals.