6 November 2018 — National Security Archive
Politburo Member Warned that NATO Exercise Could Have Masked a First Strike
Soviet Documents Include 1981 KGB Orders and 1984 Military Analysis of Able Archer 83
National Security Archive Electronic Briefing Book No. 647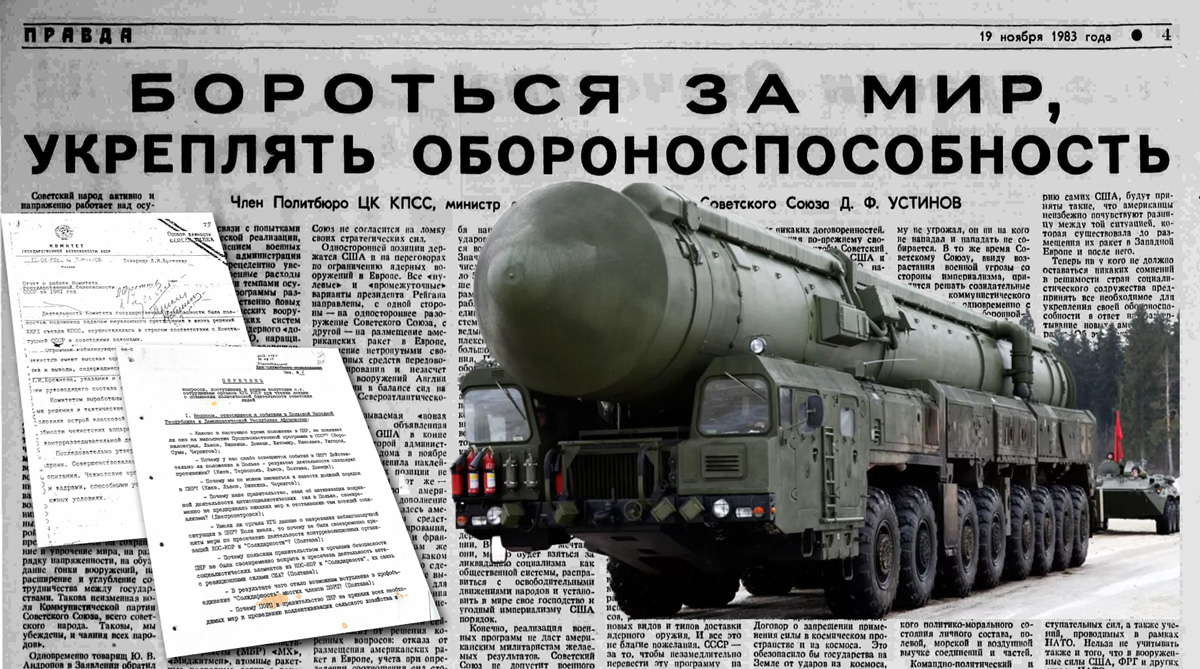 Washington, D.C.,  November 5,  2018 – Beginning in 1981, the KGB's "main objective" became "not to miss the military preparations of the enemy, its preparations for a nuclear strike, and not to miss the real risk of the outbreak of war," according to the text of a previously secret speech by then-KGB Chairman Yuri Andropov  found in the Ukrainian KGB archives and published today by the National Security Archive.
The Andropov speech, Politburo-level warnings about the war risks from NATO exercises in the fall of 1983, and other previously secret Soviet documents and declassified U.S. sources included in today's posting, confirm that ranking members of Soviet intelligence, military, and the Politburo, to varying degrees, were fearful of a Western first strike in 1983 under the cover of the NATO exercises Autumn Forge 83 and Able Archer 83.
Also published today is a previously confidential February 1984 Soviet General Staff Journal Voennaya mysl' [Military Thought] article analyzing NATO military exercises including Autumn Forge 83 and Able Archer 83.  The article opens with a warning from Soviet Politburo member and Minister of Defense Dmitry Ustinov just after the conclusion of Able Archer 83 in November 1983. Ustinov warned that NATO's military exercises "are becoming increasingly difficult to distinguish from a real deployment of armed forces for aggression."  The article goes on to state that, due to the large scale and realistic nature of NATO's military exercises in 1983, "it was difficult to catch the difference between working out training questions and actual preparation of large-scale aggression."
---
THE NATIONAL SECURITY ARCHIVE is an independent non-governmental research institute and library located at The George Washington University in Washington, D.C. The Archive collects and publishes declassified documents acquired through the Freedom of Information Act (FOIA). A tax-exempt public charity, the Archive receives no U.S. government funding; its budget is supported by publication royalties and donations from foundations and individuals.