4 July 2019 — Internationalist 360°
Revolution is a Woman! – Hugo Chavez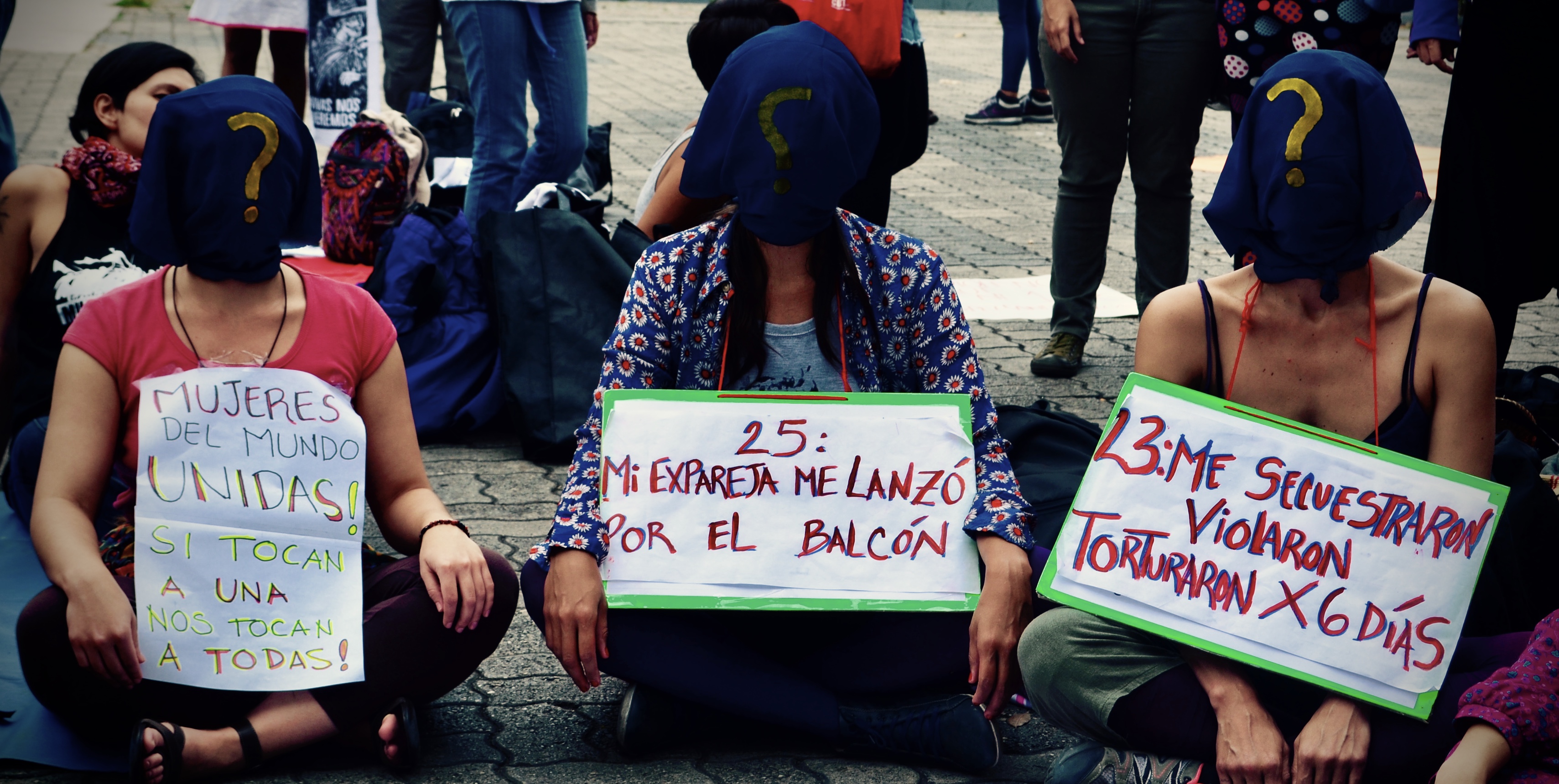 Of deaths, mistreatment and other miseries
The month of July is beginning, a time awaited by children due to the arrival of holidays, a time to play and enjoy themselves with their families. This should have been the destiny of the 8 year old girl Carmen Sofía Speca, a little rush that was just beginning to live. Tragically, Carmen is one of the victims of this month's 13 cases of femicide reported in the digital media.  There were also two thwarted murder attempts, one of them to a baby just 10 months old. In at least 4 cases, the killers had a history of gender violence or rape. Why are these men, such as a man with 3 accusations of rape, walking the street free?
We must demand from the justice system better protocols of care for women victims of violence. We must demand that officials do not try to mediate, but to do their job. We must demand that the penalties for violence against women are higher, and not just words, mere mediations.
Thirteen Venezuelan women were killed just for being women. They are grandmothers, mothers, students, workers, citizens, friends, sisters, daughters, granddaughters:
June 3: Femicide of Evelin Rosales, 36 years old (Zulia state) and mother of two children, who was found dead in the waters of Lake Maracaibo.
June 4: Femicide of Roxana Naylú Rojas Bracho, 29 years old (Caracas), mother of a 14 year old teenager, murdered inside her home by an ex-partner who had been released from Tocorón.
June 4: Femicide of Ana Beatriz Medina Rodríguez, 24 years old (Vargas state) mother of a 5 year old boy, murdered by her partner Williams José Colmenares Silva.
June 5: Attempted femicide of a woman (Trujillo state) by Maikel Antonio Rivas Ramírez, who tried to hang and burn her. The man remains in prison.
June 7: Femicide of a 17-year-old adolescent (Lara state), who was found dead in her house, and who was the victim of Whatsapps harassment by two men.
June 18: Femicide of 25-year-old María Cristina Rodríguez (Lara state) mother of two children by her partner Juan Legeth Acosta.
June 20: Femicide of Mariri Raquel Delgado Mendoza, 32 years old (Zulia State) by her husband, Bolivarian National Police official, Lowell Fuenmayor.
23 June: Carmen Sofía Speca, 8 years old (Apure) is murdered by a 50-year-old man named Yunis Antonio Figuera alias "Yunis" who also had a record for three rape cases.
June 24: Karina Lorena Dorta Villalobos, 52 (Easter Valley, Guarico state) murdered by her son Cesar Cazabonne, who had a history of gender-based violence crimes, one against her partner and one against her mother.
June 27: The appearance of the body of 18-year-old University of Security (UNES) student Rosimar Alejandra Naranjo Montilla (Barinas state) who was missing and drowned by the femicide Jesus Durán Aldana, her partner and member of the National Police.
27 June: Femicide of Lorena Rivas (Zulia state), mother of three children aged 2, 10 and 12, murdered by her ex-partner César Enrique Chourio Chávez.
June 28: 17 year old girl (Lara) who was murdered by her ex-partner and leaves a 4 year old girl.
June 29: Liliana del Carmen Flores Díaz, 31 years old (Lara State, El Tocuyo) murdered by her ex-husband, José Ángel López Colmenares.
June 30: Karina Elizabeth Vargas Rodríguez, (Lara State) murdered by her ex-partner Jesús Reyes Perozo, who placed her in the house of a friend where she was sheltering from him.
June 30: The attempted femicide of a 10-month-old baby (Zulia state) by her father, who beat the mother and the girl, and ended up cutting the baby in the neck, the girl is out of danger and the father is in prison.
In the face of violence against women there must be ZERO impunity!
#NiUnaMenos #JusticiaParaTodasLasMujeres #NoEstamosTodas