5 April 2021 — National Security Archive
Like Biden, Clinton Faced Big Challenges: Presidential Role Was Vital to the Strategy
China, Congress Presented Major Tests for the White House
Post-Mortem Cable Laments "Clock Ran Out" on Clinton, Criticizes China, EU, and G-77 for Obduracy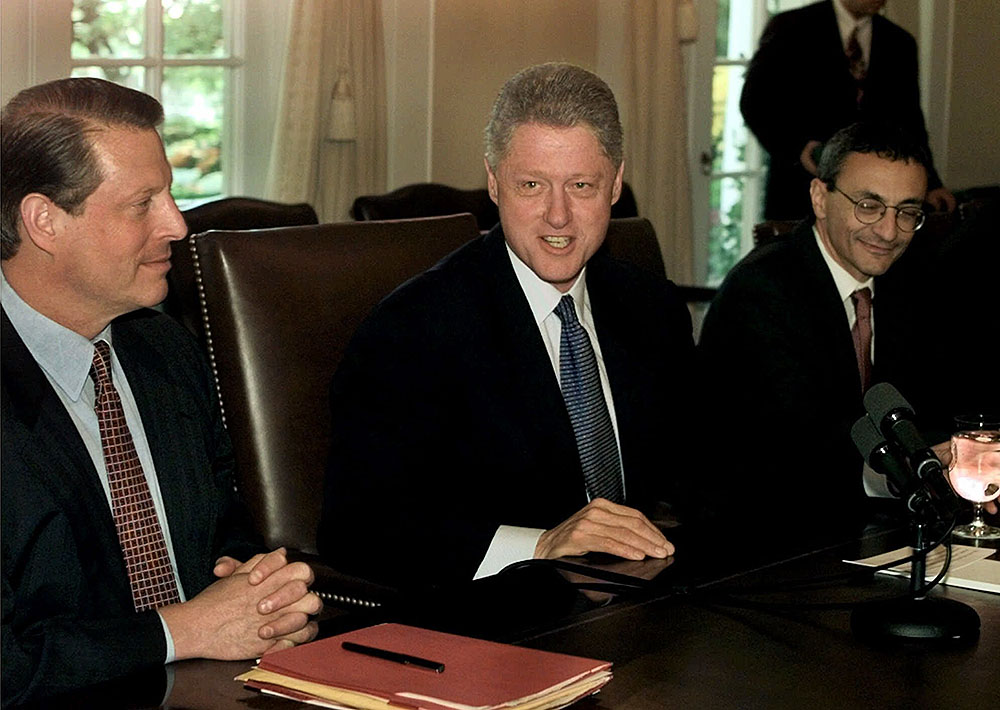 Washington, D.C., April 5, 2021 – President Bill Clinton's climate policy faced some of its biggest challenges from two very different quarters – China and the Congress – according to a collection of recently declassified internal papers posted today by the nongovernmental National Security Archive.
Cultivating China emerged early on as key to the administration's efforts to build on the Kyoto Protocol because of Beijing's role as one of the leading greenhouse gas (GHG) emitters among developing countries.  Before considering ratification of the Protocol, Congress demanded the adoption of several measures, which threatened to isolate the United States even further.  Steps such as pushing developing countries to commit to GHG limits and allowing the use of carbon sinks and emissions trading struck much of the world as primarily serving America's self-interest.
The records in today's posting address these issues from a range of perspectives, notably those of White House aides and key Cabinet officers, and include weekly updates sent directly to President Clinton himself covering the spectrum of climate concerns.
The documents provide useful parallels and insights for the Biden administration as it attempts to advance its own ambitious climate agenda abroad and at home.
THE NATIONAL SECURITY ARCHIVE is an independent non-governmental research institute and library located at The George Washington University in Washington, D.C. The Archive collects and publishes declassified documents acquired through the Freedom of Information Act (FOIA). A tax-exempt public charity, the Archive receives no U.S. government funding; its budget is supported by publication royalties and donations from foundations and individuals.