16 April 2021 — National Security Archive
As Castro retires on 60th anniversary of the Bay of Pigs, National Security Archive posts declassified, top secret CIA cables, reports from 1960
Agency officials willing to pay over $10,000 for 'fatal accident'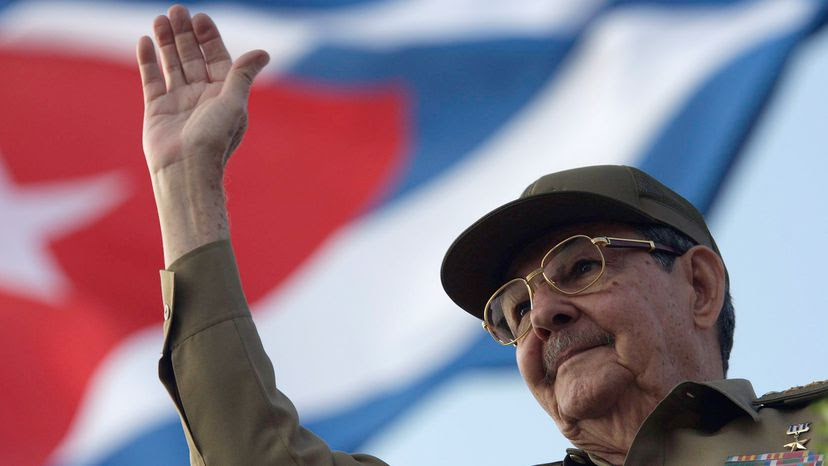 Washington D.C., April 16, 2021 – In the earliest known CIA assassination plot against leaders of the Cuban revolution, high agency officials in 1960 offered the pilot of a plane carrying Raul Castro from Prague to Havana "payment after successful completion of ten thousand dollars" to "incur risks in arranging accident" during the flight, according to formally top secret documents posted today by the National Security Archive. The pilot, who the CIA had earlier recruited as an intelligence asset in Cuba, "asked for assurance that in event of his [own] death the U.S. would see that his two sons were given a college education." "This assurance was given," his CIA handler in Havana, William J. Murray, reported in a later memorandum titled "Questionable Activities."
The "accident plot" was obliquely described in the special 1976 Senate report on Alleged Assassination Plots Involving Foreign Leaders, but the TOP SECRET documents on which the description was based remained classified for another twenty-five years.  They were declassified as part of the JFK Assassination Records Act and obtained by National Security Archive senior analyst John Prados for the Archive's digital collection, CIA Covert Operations II: The Year of Intelligence, 1975.
The Archive is posting these records as the Castro era in Cuba comes to a formal end. As the Cuban Communist Party convenes its 8th party congress on the 60th anniversary of the Bay of Pigs invasion, Raul Castro is stepping down from his powerful position as party leader.
"Just as the defeat of the CIA-led invaders at the Bay of Pigs marked a historic turning point for the young revolution," according to Peter Kornbluh who directs the Archive's Cuba project, "the official beginning of the post- Castro era marks a major turning point for Cuba's future."
THE NATIONAL SECURITY ARCHIVE is an independent non-governmental research institute and library located at The George Washington University in Washington, D.C. The Archive collects and publishes declassified documents acquired through the Freedom of Information Act (FOIA). A tax-exempt public charity, the Archive receives no U.S. government funding; its budget is supported by publication royalties and donations from foundations and individuals.