7 October 2020 — National Security Archive
A Joint Project of the Graduate Initiative in Russian Studies at the Middlebury Institute of International Studies at Monterey and the National Security Archive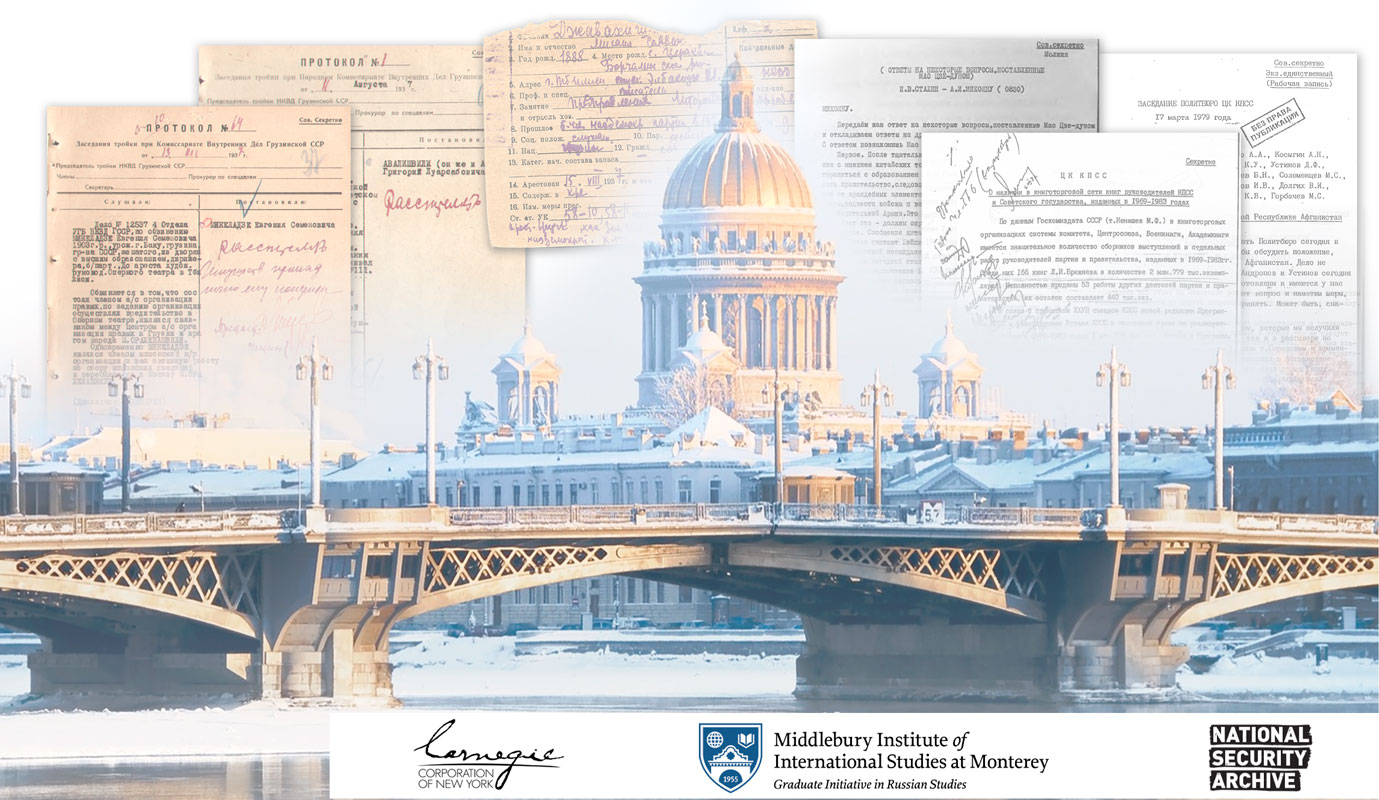 Washington, D.C., October 7, 2020 – Despite all indications to the contrary, many of the most important Russian archives are open and are worth investigating.
The goal of this project is to illuminate archival sources and disseminate information about collections that are available (in-person and online) for the use of students and young experts in the field. Research based on original source materials is of paramount importance to moving the field of Russian studies forward.
Some highlights of this project include how to access critical archives such as RGANI, GARF, and the Foreign Ministry archives; tips on how to access archival material in regional archives that may be off-limits in Moscow; and how to access a variety of archival material online from the comfort of your own home or office.
"The Bridge: Connecting Past and Present Through Archival Research on Russia" is presented by the National Security Archive at George Washington University and the Graduate Initiative in Russian Studies at the Middlebury Institute of International Studies at Monterey. Carnegie Corporation of New York provided funding for this project.
THE NATIONAL SECURITY ARCHIVE is an independent non-governmental research institute and library located at The George Washington University in Washington, D.C. The Archive collects and publishes declassified documents acquired through the Freedom of Information Act (FOIA). A tax-exempt public charity, the Archive receives no U.S. government funding; its budget is supported by publication royalties and donations from foundations and individuals.