7 October 2020 — Corporate Watch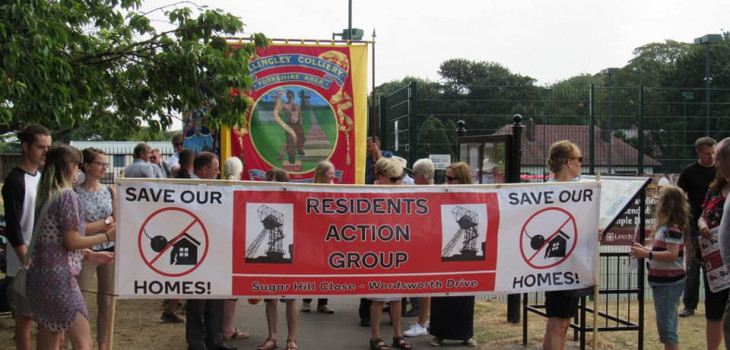 After a two-year long battle by families to save their homes, 70 homes in the Sugar Hill estate in Oulton, Leeds remain at risk of demolition. Pemberstone, the company that owns the land, are trying to win permission to knock down the existing homes and "regenerate" the estate with less affordable housing.
Their initial application was rejected by Leeds City Council in October last year, after residents in the former mining community highlighted the damage Pemberstone's development would do to their lives. But the company has appealed to the government to override the council's decision. The appeal is now underway.
We've profiled Worcester-based Pemberstone Group, owned by multi-millionaire Andrew Barker, to assist the residents resisting demolition.
Read our profile here: corporatewatch.org/pemberstone-group-leeds-estate/
Share and spread the word:
Click below to tweet in support of the campaign to stop Pemberstone's plans to demolish 70 homes:
"After a two-year long battle by families to save their homes, 70 homes in the Sugar Hill estate in Oulton, Leeds remain at risk of demolition. Pemberstone, the company that owns the land, are trying to win permission to knock down the existing homes and "regenerate" the estate with less affordable housing. Read here: bit.ly/Pemberstone"