24 June 2021 — Corporate Watch
In this newsletter:
New mega-prison in Lancashire – Deportation Drive – Glasgow Housing Association rent hikes – Resistance to dams in Georgia 
New mega-prison in Lancashire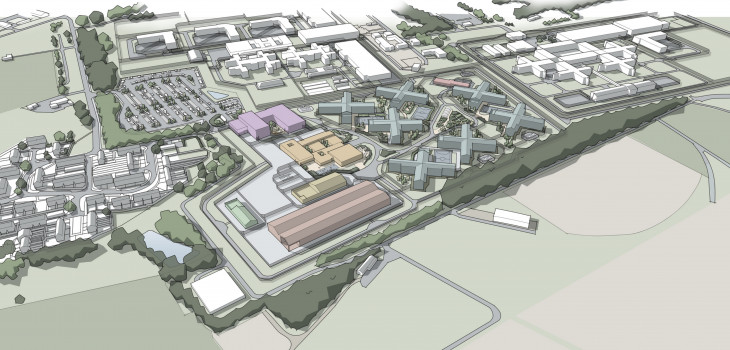 The government has announced plans to build a new mega prison in Chorley, Lancashire. It will be huge, locking up more than 1715 people. It is part of a wave of prison expansion which has been reported on by Corporate Watch since 2017.  It is part of the government's 'New Prisons Programme', where they are spending £4 billion to create 18,000 additional prison places by the mid 2020s. Campaigners are asking people to object to the prison. Read more here: https://corporatewatch.org/chorleyprison/

Corporate watch reveals the figures behind Channel-crosser deportations
Between August and December 2020, in the run-up to Brexit, the UK Home Office carried out a rush of mass deportation charter flights. This was part of a media campaign to show the government was "taking back Britain's borders" – against the menace of desperate refugees crossing the Channel in small boats.
Corporate Watch published a detailed report on one of the first flights, on 26 August 2020, highlighting the abuse these refugees faced in the UK, and after they were dumped in Germany and France. We also profiled the airlines running these flights for the Home Office including Hi Fly, Privilege Style, and TUI.
We can now make an overall assessment of what happened: how many people were deported, to where, using what airlines, and how much it all cost. Read more here: https://corporatewatch.org/the-home-office-deportation-drive-against-channel-crossing-migrants-a-balance-sheet/
Why is Glasgow Housing Association hiking rents again?
Glasgow Housing Association (GHA) is the biggest landlord in Scotland, housing an estimated 85,000 people. Tenants are angry at its plans to raise rents – even though services have been drastically cut through the pandemic. Corporate Watch looked at the finances of GHA's parent company, Wheatley Group, to ask – do they really need to put up rents? The simple answer is: no. Read more here: https://corporatewatch.org/glasgow-housing-association-gha-wheatley-group-rent-rises/
Resistance to dams in Georgia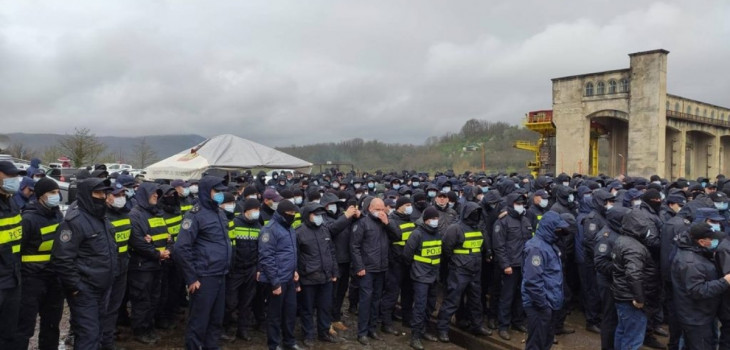 The inhabitants of the Racha-Lechkhumi valley in Georgia are mobilising against the construction of two hydroelectric dams that are set to ravage an entire region. Since last October they have been organising to take back the land and put an end to this dangerous mega-project. Read more here: https://corporatewatch.org/georgia-guardians-of-the-rioni-valley-face-off-the-dams/

Building the dams is ENKA, one of the big beasts of Turkish capitalism. We researched the company to support the grassroots struggle taking place in Georgia. Read more here: https://corporatewatch.org/enka-key-facts-about-the-turkish-megacorp-behind-the-rioni-valley-dams/

Support our work
If you value Corporate Watch's work, please consider becoming a friend of Corporate Watch. By supporting us you are ensuring we can continue to produce free, independent work to inspire, inform and support those taking action for radical social change. Read more here: https://corporatewatch.org/support-us/friends-of-corporate-watch/