1 February 2019 — National Security Archive
U.S. Ambassadors Dean and Raphel warned Washington unconditional support to Pakistan and fundamentalist factions of mujahedin was destabilizing the region
Reagan administration supported India's active role in connection with Soviet withdrawal, but changed position when Delhi tried to keep extreme fundamentalists from coming to power
Pakistan's nuclear weapons program was major Indian concern in connection with U.S. aid to Islamabad; New Delhi and Washington consulted closely on arms control, cables show

National Security Archive Electronic Briefing Book No. 658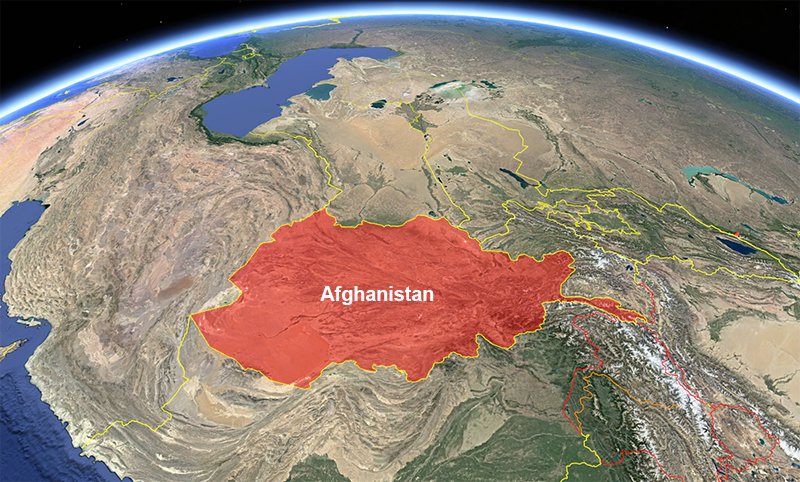 Washington, D.C., February 1, 2019 – Two U.S. ambassadors in the late 1980s warned the U.S. government about potentially detrimental developments in Afghanistan in the wake of a Soviet military withdrawal, according to declassified documents obtained by the National Security Archive at The George Washington University.  Ambassador John Gunther Dean in New Delhi highlighted the dangers of unfettered backing for the most hardline rebel factions in Afghanistan, while Ambassador Arnold Raphel in Islamabad pointed out the intent of America's ally, Pakistan, to exert its influence in this "new phase … in the perennial great game."
The documents published here for the first time today by the National Security Archive come from the Ambassador John Gunther Dean Collection at the Jimmy Carter Presidential Library.  They show the delicate dynamics underlying negotiations about the future of Afghanistan on the eve and during the first phase of the Soviet withdrawal that started in May 1988 and was completed on schedule on February 15, 1989.
The declassified records also offer insights into the role of Indian Premier Rajiv Gandhi, mainly through his correspondence with President Ronald Reagan, selections of which are featured in today's posting
---
THE NATIONAL SECURITY ARCHIVE is an independent non-governmental research institute and library located at The George Washington University in Washington, D.C. The Archive collects and publishes declassified documents acquired through the Freedom of Information Act (FOIA). A tax-exempt public charity, the Archive receives no U.S. government funding; its budget is supported by publication royalties and donations from foundations and individuals.