8 April 2021 — National Security Archive
Berlin Crisis in 1961-62 Disclosed U.S.-European Gap on Nuclear Use, with French and Germans Supporting Early Use over U.S. Objections
B-52 Bombers Were Used for Shows-of-Force during Altercations with North Korea
During October 1973 War DEFCON 3, 99.5 Percent of U.S. ICBMS Were on High Alert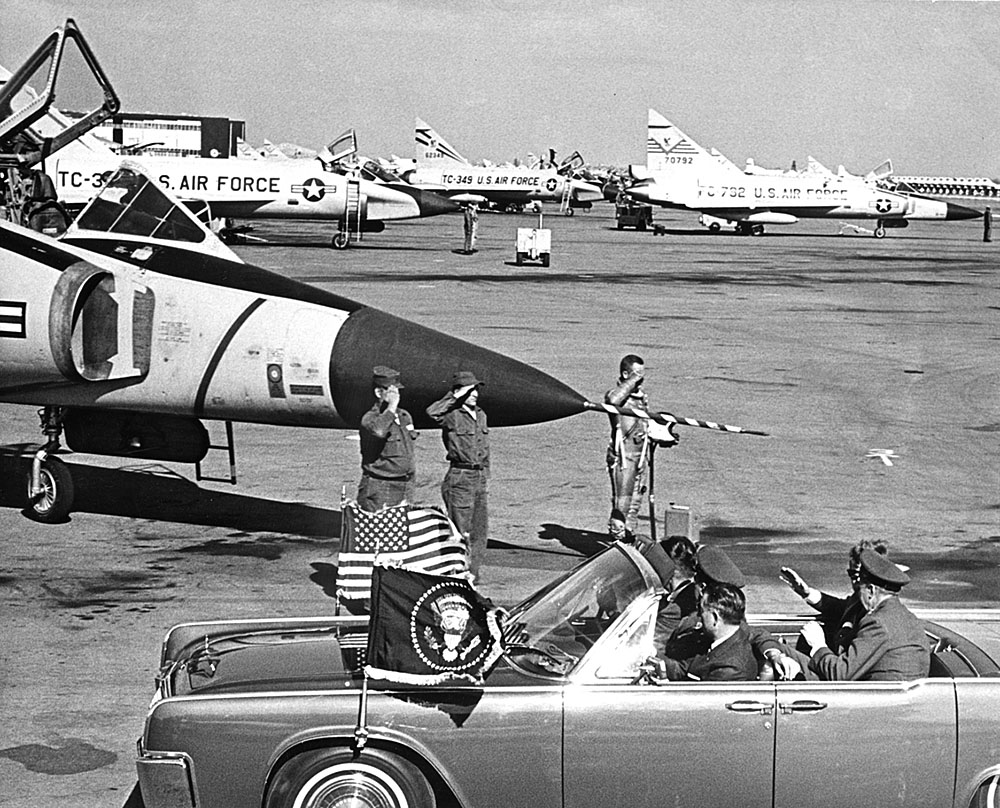 Washington, D.C., April 8, 2021 – The United States and its European allies disagreed over the advisability of using nuclear weapons to signal resolve and deter war if a serious crisis with Moscow over West Berlin broke out, according to a review of declassified records posted today by the nongovernmental National Security Archive.
During a July 1962 Allied discussion of contingency planning, published today for the first time, a French diplomat argued that nuclear demonstration shots would send a message to the Soviets without triggering "all-out war." Doing so "would bring to bear in Moscow the idea that their next move may be their last." A West German official took a similar position.
Suggesting that early nuclear use could amount to a last move, Assistant Secretary of Defense Paul Nitze demurred, pointing to the terrible risks: the "dangers of preemption will multiply" once "nuclear bargaining" had begun. The Allies would be on "very unpredictable ground when we have gone this far."
Just weeks after this discussion, Moscow and Washington found themselves on the verge of a dangerous confrontation over missile deployments in Cuba that brought U.S. strategic forces to DEFCON 2, the highest level of force readiness short of a decision to go to war.
The substance of the July 1962 discussion is one of the revelations in today's publication, the second of a two-part collection documenting U.S. crisis responses during the 1960s and 1970s when U.S. strategic forces were alerted or when strategic bombers and aircraft carrier task forces were used for shows of force.
Such military operations amounted to business as usual for a global power with worldwide security and economic interests and a range of alliance commitments. The collection begins with the Berlin Crisis of 1961-1962 and concludes with the 1976 confrontation with North Korea over a deadly tree-trimming incident at the Demilitarized Zone.
THE NATIONAL SECURITY ARCHIVE is an independent non-governmental research institute and library located at The George Washington University in Washington, D.C. The Archive collects and publishes declassified documents acquired through the Freedom of Information Act (FOIA). A tax-exempt public charity, the Archive receives no U.S. government funding; its budget is supported by publication royalties and donations from foundations and individuals.