13 May 2021 — The Electronic Intifada
France bans rally, arrests Palestine solidarity leader
By Ali Abunimah on May 13, 2021 05:03 am
"Dictatorial methods" will not stop French citizens speaking out, group says.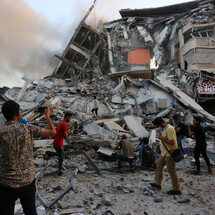 Israel vows that "Gaza will burn"
By Tamara Nassar on May 12, 2021 07:39 pm
Palestinian death toll over 50, including 14 children
.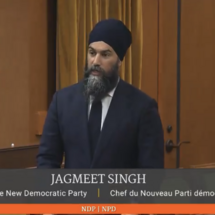 Jagmeet Singh calls for ending Canadian arms sales to Israel
By Nora Barrows-Friedman on May 12, 2021 07:21 pm
Public demands of lawmakers to take a stand for Palestinian rights can yield results.
By Rifat Kassis on May 12, 2021 11:56 am
The BDS movement is growing despite attempts to demonize it.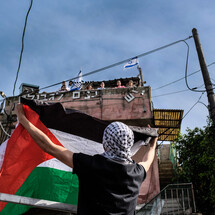 Fear and fury in Sheikh Jarrah
By Kelly Kunzl on May 12, 2021 11:20 am
Palestinian families face eviction in settler group's ruthless land theft efforts in East Jerusalem.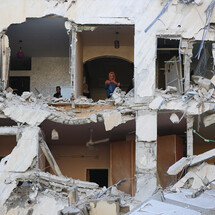 Israel posts fake videos to justify Gaza slaughter
By Tamara Nassar on May 12, 2021 11:14 am
Netanyahu's spokesperson has a history of fabrication.
Video: Germany must stop making Palestinians pay for its Nazi crimes
By Ali Abunimah on May 12, 2021 08:34 am
Israel and its lobby have successfully weaponized Holocaust guilt.