5 February 2020 — National Security Archive
U.S. Learned of the First ICBM Test from a Soviet Press Release and the Second from a Remark Made to a French Politician 
Unaware of Sputnik I and II until They Were in Orbit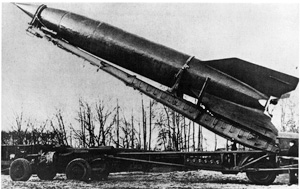 Washington, D.C., February 5, 2020 – In the eyes of U.S. intelligence and the military services, the greatest threat to American national security during the early Cold War was the emerging Soviet missile program with its ability to deliver nuclear weapons to targets across the United States.  Before the era of satellite surveillance, the U.S. scrambled to develop ever more effective intelligence-gathering methods, notably the U-2 spy plane, spurred on by having missed practically every important Soviet breakthrough of the time – including the first intercontinental ballistic missile tests and the world-changing Sputnik launches.
Early U.S. monitoring of Soviet missile activities is an important part of the history of nuclear weapons and even has parallels to the challenges faced today in tracking the programs of adversary states such as North Korea and Iran.  Unfortunately, most of the record, even six or seven decades later, remains highly classified.nucear
However, working with declassified materials from CIA and other sources, James E. David, curator of national security space programs at the Smithsonian National Air & Space Museum, has pieced together a fascinating part of the story of the U.S. missile-tracking effort up to 1957. David's last E-Book for the Archive described American spying on Communist military parades during the Cold War.
THE NATIONAL SECURITY ARCHIVE is an independent non-governmental research institute and library located at The George Washington University in Washington, D.C. The Archive collects and publishes declassified documents acquired through the Freedom of Information Act (FOIA). A tax-exempt public charity, the Archive receives no U.S. government funding; its budget is supported by publication royalties and donations from foundations and individuals.